"King of the fae Dark Court meets his match in his savior surgeon"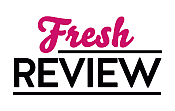 Reviewed by Make Kay
Posted October 15, 2018

Book 3 in the Moonshadow trilogy set in the Elder Races world, LIONHEART delivers Thea Harrison's characteristically superlative world building as well as a dreamy romance. This spin-off paranormal romance continues to focus on the fae and Wyr of Great Britain. This can be read as a standalone, although many of the same characters from MOONSHADOW,(book 1) and SPELLBINDER (book 2) continue to be front and center here. We have the evil Isabeau, Queen of the Light Court. We continue to learn more about dear Robin, a puck tortured by Isabeau for centuries. And finally, we get the story of Oberon, King of the fae Dark Court. I love this imaging of characters I have seen in so many other works like Morgan Le Fay of Arthurian fame and also the Seelie Court. The fae are an endlessly fascinating topic for me.
Oberon used to be a well-loved and caring king of his Dark Court. But Queen Isabeau from the competing fae court sent her number one assassin to attack Oberon, and Oberon was slowly leached of his humanity (fae-manity?!), slowly becoming cold and dangerous. He was forced to put himself in stasis so as to not die from the slowly-acting spell he was attacked with. Dr. Kathryn Shaw is a Wyr, an Elder Race supernatural being who can change into a falcon. She's a highly skilled trauma surgeon and magical healer, and she's so capable-I love her! She is hired to leave Dragos' demesne in New York (I haven't mentioned yet how much I miss Dragos, my favorite Harrison character, so let me just get that out here) in order to cure Oberon before he unwittingly kills everything in his kingdom while in stasis.
Kathryn is so awesome. As a surgeon, a highly competent woman able to deal with incredibly stressful situations, she is able to stand toe to toe with the dominant Oberon. I adore how Harrison has made her assertive but not overbearing. She's the perfect mate for Oberon, even though she' s a bird of prey and Oberon's Wyr form is a lion. Much of the early tension in the story is Kathryn and Oberon butting heads, but quickly they must team up to deal with outside perils.
Harrison's world-building always shines. Her nuanced characters are people I would want to have at my back in a fight, and would want to hang out with as friends too. So many of Harrison's characters endure arcs of redemption, like Oberon here, and come out the other side as perfectly lovely individuals that I cheer for. The romance and fantasy of Harrison's LIONHEART set against the backdrop of this alternate fae world of King Arthur's Avalon engross me utterly.
SUMMARY
King Oberon reigned over his Dark Court in Lyonesse for centuries, until an assassination attempt laid him low. Now he lies unconscious in his snow-bound palace, while his Power battles the enchantment that threatens to end his life.
A skilled trauma surgeon and magic-user, Dr. Kathryn Shaw reigns at the top of her profession in New York. Then comes a challenge she can't resist—she is asked to cure the uncureable. Just getting close enough to try healing Oberon is a dangerous proposition. When she does reach him, he awakens too soon.
Roused from darkness by Kathryn's presence, Oberon confronts the beautiful stranger who claims she wants to save his life. But the enchantment has frozen his emotions. How can he learn to trust her when he can't feel anything?
Oberon's desire is icy, devoid of all tenderness. Not only must Kathryn match wits with him, she must also fight her reaction to his touch, because there is so much more at stake than her own endangered heart.
For the Dark Court faces its most deadly peril yet. Its ancient enemy Isabeau, Queen of the Light Court, is obsessed with its annihilation, and Oberon must be brought to remember his loyalty and affection for his people.
Because if he won't fight for them, Lyonesse itself may very well be destroyed…
Excerpt
London, 1811

The attack happened at one of those bloody masques King Oberon and his Dark Court had once been so fond of hosting.

Those of the Elder Races—along with a select few humans chosen for their Power and political influence—traveled from around the world to attend Oberon's masques, and all England knew that whatever the weather, snow always fell in the Vauxhall Pleasure Gardens on the winter solstice.

The guests were treated to a lavish array of exotic foods and mulled wine, magic, and mystery, all served by attendants dressed in spotless, intricately embroidered white uniforms. Intrigues always occurred along with intimate conversations amid the entertainment. Illicit affairs were pursued in the shadows. Treaties were born and sometimes broken, and there was always the opportunity to forge new alliances.

But mostly the annual festival was Oberon's way of saying fuck you to his greatest enemy, Isabeau and her Light Court. The richness of the revelry, the contrived excess—it all said, we dance in spite of you. We thrive.

Until at one masque, Oberon stood watching a swirl of costumed dancers. As he cast a silent spell, large flakes of clear ice drifted down from a cloudless midnight sky as if the frozen stars themselves fell to earth.

The flakes reflected pagan color from nearby bonfires until the air glittered with brilliant gold and piercing light. All dancers came to a halt, and everyone stared upward in awe while fey music raced through the clearing at a hectic pace.

Laughter broke out along with applause, even among the most Powerful and jaded of the guests. Oberon smiled to see one pretty Vampyre reaching up with a slender white hand to catch a flake. She stared, eyes wide with wonder as the glittering ice melted in her fingers.

A sharp sting pierced Oberon's neck along with a sense of alien magic. It broke his concentration, and the weather spell fractured.

His reactions were swift and catlike, but even as he slapped one gloved hand over the spot and focused fiercely on it, the brief pain faded. He spun around, his gaze racing over the crowd.

It had been an attack. He had no doubt.

His gaze fell on one individual, a tall, handsome man in elegant evening attire, wearing a plain black domino. The man held a hollow reed between the fingers of one gloved hand.

His direct hazel gaze met Oberon's. "I have killed you on the orders of the Light Fae Queen, and I must say I am sorry for it."

Oberon's lips drew back in a snarl. A roar burst from his throat as he lunged forward to slaughter the transgressor. Even as he sprang forward, an intense wave of dizziness struck him down.

Sharp voices soared overhead like the raw screech of hunting hawks. He recognized Nikolas and Gawain even as he turned his focus inward again, searching for that deadly thread of alien magic.

There it was, the enemy that had invaded his body. The magic wriggled deeper, seeking to enter his bloodstream. Where it touched, coldness spread.

Panicked hands gripped his arms, and another, more feral voice intruded upon his awareness: Robin. "Sire, what happened?"

"Assassins," he managed to hiss.

He did not need to say more. His knights roared through the milling crowd, cutting short the festivities with drawn swords. Trusting them to do their jobs, he closed his eyes and concentrated everything on stopping the malicious spell from completing its work.

Time passed while he tried spell after spell to counteract the attack. The masque ended early, and everyone went home. Over the next few weeks his knights roamed the streets of London, hunting the Light Queen's Hound, Morgan le Fae, for that was who the assassin had been. They never located the sorcerer. He had simply vanished, apparently into thin air.

Oberon retreated to the country, then eventually back to Lyonesse, where he continued to search for ways to eradicate the magic that attacked him from within. Some spells seemed to work, at least temporarily, and for a while the progress of the magic halted.

He gained a measure of respite

Weeks, months. Even years.

But each time, after a period of stasis, the bastard evil that invaded his body reawakened and burrowed deeper, always aiming for his heart.

It caused undeniable damage. He could feel himself changing. The closer the magic came to his heart, the colder he grew. Colder in his thinking, in his emotions. He grew crueler, more calculating.
---
What do you think about this review?
Comments
No comments posted.

Registered users may leave comments.
Log in or register now!