"An alien-tastic extravaganza with a lot of laughs, thrills, and a great love story!"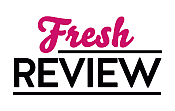 Reviewed by Miranda Owen
Posted September 9, 2018

Romance Science Fiction | Romance Paranormal
MAVERICK is the first book in the Cat Star Legacy series by Cheryl Brooks. Although this is second generation/spin-off series from this author's Cat Star Chronicles series, readers new to this world will still enjoy MAVERICK. The parents of this hero and heroine are featured in the books SLAVE and WARRIOR, in case new readers would like to go back and read those love stories at some point. MAVERICK is a fabulous book for readers who enjoy the classic friends-to-lovers romance trope. I don't normally read stories with science fiction settings and themes, but Cheryl Brooks is a superb storyteller, and the humor and romance make MAVERICK such fun to read.
Zetithian men are in high demand in any galaxy. These men are drop-dead gorgeous, sexually satisfying beyond imagining and, in addition to having some feline facial features, they purr to entice their mate. The perfect blend of cat and hard-bodied hottie. Even though Zetithian men are so sought-after, Larsanken "Larry" Tshevnoe is an unassuming sweetheart of a guy, as well as being an intergalactic heartthrob. As Larry cruises through space, he's cautious about getting romantically involved with anyone because of the addictive qualities well-known to those who take Zetithian men as lovers. Larry wants to be appreciated and loved for who he is rather than any biological responses. While contemplating the suitability and true intentions of a potential lady love, Larry reunites with his childhood friend, and fellow Zetithian, Althea Banadänsk. A good chunk of the first half of MAVERICK focuses on Larry and Althea getting reacquainted and dealing with an unexpected attraction. There is a lot of introspection by this hero and heroine. As Larry and Al circle each other, before revealing their true feelings, there is a little comic relief in the form of Larry's bug-like Scorillian navigator Brak. Brak is a great example of the wonderful way Cheryl Brooks has of creating unforgettable quirky characters and intriguing world building.
A sense of danger and adventure come with the arrival on ship of Larry's half-brother Keplok and Althea's half- sister Dartula. Keplok and Dartula are on a rescue mission which seems to coincide with Althea's empathic intuition. These two supporting characters, and their initial prickly relationship, serve as a nice contrast to Larry and Althea and their evolving relationship. Halfway through the story, the extent of the mission becomes clearer even as the danger becomes more real. The team eventually comes together in a very organic way and they outsmart and outmaneuver the bad guys to save the day.
MAVERICK is an alien-tastic extravaganza with a lot of laughs, thrills, and a great love story. Larry is a strong, sexy, and affable hero and definitely not an alpha-hole. Althea is a woman with witchy ways, strength, and sensitivity to match her mate's. I can't wait to read the next installment in this fascinating Cat Star Legacy series!
Learn more about Maverick
SUMMARY
First in the brand new scorching hot Cat Star Legacy series from beloved author Cheryl Brooks
Zetithians Althea Banadänsk and Larsanken "Larry" Tshevnoe were once inseparable childhood friends—but adulthood saw them drifting apart. And after all these years, Larry has found another woman he might love. But something in his gut doesn't feel right, so he calls on his old empath friend, Althea, for help. She'll be able to tell if Larry's lover's feelings are true. But they're detoured when a distress call from the planet Palorka comes in. Now stuck in close quarters for a much longer journey than expected, they can't help but notice the sizzling tension between them…and Larry starts to think Althea is the only woman in the galaxy who can truly satisfy his cravings…
---
What do you think about this review?
Comments
1 comment posted.
Re: An alien-tastic extravaganza with a lot of laughs, thrills, and a great love story!

This is a great review! I'll be reading this book! Thanks.
(Kathleen Bylsma 3:53pm September 12, 2018)
Registered users may leave comments.
Log in or register now!