"The race is on to deliver a mysterious black box..."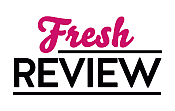 Reviewed by Sandra Wurman
Posted August 21, 2018

Thriller | Suspense | Romance Suspense
TAILSPIN is about a simple air freight delivery gone awry. But fans of Sandra Brown won't be duped by the simplicity of that statement. Sandra Brown does not do simple, and that's why she has a huge following of devoted readers like myself.
So here's the skinny: Rye Mallett has to fly a black box to a designated airfield in an area socked in by fog. All bets are off for anyone hoping their scheduled flight was getting off the ground. These are the kind of risky flights Rye's boss, Dash, depends on him to make. Rye doesn't seem to hold his life in high regard, but his expertise as a pilot is the reason he is a huge asset. Rye is flying solo to Howardsville to a small airfield with important cargo meant for a Doctor Lambert.
Rye's fog-ridden flight to Howardsville winds up putting him smack in the middle of a devious and illegal plan that puts his life, his flight, his career, and the actual recipient of the black box in great peril. Instead of meeting with Dr. Lambert, Rye's flight is met serendipitously by Brynn O'Neal, along with a dastardly duo. And the race is on.
Rye's motto is never to get involved. His time in the military taught him well. Rye's life is his flying. Well, hang on to your hat... or in this case, your magnificent leather bomber jacket! Rye's life is never going to be the same thanks to Brynn and her absolute determination to see that the contents of that black box arrive in tact to her intended recipient.
TAILSPIN is a story filled with folks underestimating people that don't fit in with their group, so to speak. The laugh is on them when those that are considered inconsequential become integral and important.
Have you ever look up the word "tailspin" in a dictionary? I admit I often do that when the title of a book seems to hold a hidden relevance. TAILSPIN is defined as a mental letdown or collapse. Or a sustained and usually severe decline or downturn. A state in which something quickly becomes much worse... It struck me that Sandra Brown wanted TAILSPIN to expand past the simple beginning. Using TAILSPIN as its title was genius and enlightening.
I've already passed along the word on TAILSPIN to my devoted review followers. Always lucky to get my hand on anything Sandra Brown writes and TAILSPIN is no exception. All the characters are so well constructed that they seem alive and their flaws only accentuate their wondrous personalities.
Learn more about Tailspin
SUMMARY
#1 New York Times bestselling author Sandra Brown returns with a potent fusion of tantalizing suspense and romance, in a thriller about a reckless pilot caught in a race against time.
Rye Mallett, a fearless "freight dog" pilot charged with flying cargo to far-flung locations, is often rough-spoken, usually unshaven, and he never gets the regulation eight hours of shut-eye before a flight; but he does have a rock-solid reputation: he will fly in the foulest weather, day or night, and deliver the goods safely to their destination. So, when Rye is asked to fly into a completely fogbound Northern Georgia town and deliver a mysterious black box to a Dr. Lambert, he doesn't ask why--he just ups his price.
As Rye's plane nears the isolated landing strip, more trouble than inclement weather awaits him. He is greeted first by a sabotage attempt that causes him to crash land, and then by Dr. Brynn O'Neal, who claims she was sent for the box in Dr. Lambert's stead. Despite Rye's "no-involvement" policy when it comes other people's problems, he finds himself irresistibly drawn to the intrigue surrounding his cargo...and to the mysterious and attractive Brynn O'Neal.
Soon Rye and Brynn are in a treacherous 48-hour race to deliver the box before time runs out. With the hours slipping by and everyone from law enforcement officials to hired thugs hot on their heels, the two must protect their valuable cargo from those who would kill for it--that is, if they can trust each other.
---
What do you think about this review?
Comments
No comments posted.

Registered users may leave comments.
Log in or register now!