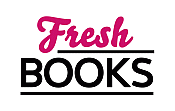 October's must-reads: a bookish harvest you won't want to miss!
"With intelligence and wit, Kathy Lyons revolutionizes shifter romance"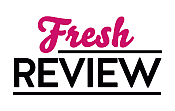 Reviewed by Monique Daoust
Posted August 20, 2018

Dr. Cecilia Lu had been trying to solve the mystery of the Detroit Flu for the past week. Exhausted, she was looking for food at the hospital cafeteria, when a good- looking African American teddy bear of a man asks for Dr. Hayes. Cecilia notices that the man, Hank Coleman, is bleeding; when he mentions that he was bitten by his otherwise gentle dog, Cecilia's ears perk up. She is desperate to study an animal gone wild to find a cure to the flu that has Detroit quarantined. Dr. Hayes has fled, and Cecilia insists on seeing the sick dog. And Hank, obeying his alpha and hating having to do it, kidnaps Cecilia.
BOUND TO THE BEAR redefines shifter mythology, and in my opinion, should now constitute the new standard for the genre. It is one of the most important shifter books ever written, as Kathy Lyons delves even deep in the shifter psyche, explains -- dare I say, scientifically -- the bonded mates phenomenon, and gives us an even profound understanding of the merging of animal and human natures in shifters, as well as the most extraordinary insight into the mind of a shifter's bonding instinct when the beast struggles to dominate the mind of the man. It is utterly mesmerizing watching Hank trying to control his bear, which leads to one of the most erotic and unique sex scenes I have ever read.
Right after the last page of ALPHA UNLEASHED was turned, I was ready for BOUND TO THE BEAR because it was obvious it would be epic. The Detroit Flu story arc, previously introduced in the phenomenal Grizzlies Gone Wild series, continues in spectacular fashion, and new readers need not worry because, with a few precise paragraphs, Kathy Lyons gives all the essential information to this novel, although fans of the series will get the most impact. BOUND TO THE BEAR begins at a hundred miles an hour, with breathtaking action that continues until the very end, allowing for some breathers as Cecilia tries to understand her attraction to this man, while Hank hopes that the bond is truly the love he feels for her. Hank is a protector, a nurturer, a simple former army medic, while Cecilia is a doctor, and a real alpha female; is he enough for her? The romance is sublime: honest, real, and the conflicts are all very genuine. There is this one unforgettable moment when Hank realizes he truly loves Cecilia which left me weeping uncontrollably.
BOUND TO THE BEAR is flawlessly paced, beautifully written, with magnificently crafted characters, and the stunning imagery and bright bursts of incredible wit lighten the intensity of the narrative and the dialogues. With BOUND TO THE BEAR, Kathy Lyons fills in the blanks for what had been missing all along in shifter romances and takes them to a whole new level. Anyone who has the slightest interest in shifter romance needs to read this groundbreaking novel.
SUMMARY
What this bear wants, this bear gets. Hard-bodied and military-trained shifter Hank Coleman will always do what's best for the clan. With a mysterious virus ravaging the city and transforming anyone with shifter DNA into dangerously unstable hybrids, that means asking a human scientist for help. Hank knows that getting Dr. Cecilia Lu involved will mean exposing the shifter world and his black bear self, but it's the animal attraction that sparks between them that could be the real danger. Cecilia trusts data and what she can see with her own two eyes. So when the hottest man she's ever met transforms into a bear right in front of her, she has no choice but to accept that shifters are real. And with hybrids attacking humans and shifters turning on their own kind, Hank and Cecilia have zero time to fight the desire that's burning hotter by the minute. But war is brewing between the shifters, and Cecilia will be forced to choose between the world of men . . . and the world of her sexy beast.
---
What do you think about this review?
Comments
No comments posted.

Registered users may leave comments.
Log in or register now!