"The battle has finally arrived... will Kate and Curran survive?"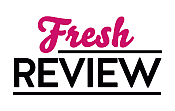 Reviewed by Debbie Wiley
Posted August 10, 2018

Romance Paranormal | Fantasy Urban
Kate Daniels is focused on her life as a wife, mother, and small business owner. Unfortunately, her position as In-Shinar, the Blood Blade of Atlanta, makes her a target and now someone is testing her claim over Atlanta. Is her father, Roland, behind the growing number of horrific and unusual deaths? Kate and Curran will have to form some uneasy alliances if they hope to survive what is coming...
MAGIC TRIUMPHS is the tenth and concluding book in the Kate Daniels series. As we are seeing the conclusion of several story arcs, I would strongly suggest reading the Kate Daniels series in order as each book builds upon the events of the earlier books. Ilona Andrews pulls together the various relationships and shows alliances shifting and reshifting as the balance of power fluctuates.
Reading MAGIC TRIUMPHS was a bittersweet experience. The Kate Daniels series is one of my top favorite series of all time and honestly I didn't want to see it end. However, Ilona Andrews doesn't disappoint as MAGIC TRIUMPHS concludes with exactly the kind of huge bang I would expect from Kate and Curran. I laughed, I cried, and I cheered while reading MAGIC TRIUMPHS. I won't lie though, I've become attached to the characters and some of the sacrifices were painful, even as I loved the introduction of Conlan.
And oh... as much as I love Kate and Curran, Conlan Dilmun Lennart completely stole my heart! His antics, as well as Kate's reaction to them, are absolutely adorable. I won't reveal spoilers but some of the scenes involving Conlan and his parents are nothing short of hysterical! I hope we see future books featuring him as I can't wait to see how his powers develop.
MAGIC TRIUMPHS is a phenomenal conclusion to one of the best urban fantasy series of all time and clearly a must- read for anyone who is a fan of the genre. I'm thankful to know we'll still get to visit this stunningly good world that Ilona Andrews has so carefully crafted over the years, even if the stories won't focus on Kate and Curran. If you love urban fantasy, or even like it just a little, then pick up book one of the Kate Daniels series and settle in for one of the best book journeys you'll ever take.
SUMMARY
Kate has come a long way from her origins as a loner taking care of paranormal problems in post-Shift Atlanta. She's made friends and enemies. She's found love and started a family with Curran Lennart, the former Beast Lord. But her magic is too strong for the power players of the world to let her be.
Kate and her father, Roland, currently have an uneasy truce, but when he starts testing her defenses again, she knows that sooner or later, a confrontation is inevitable. The Witch Oracle has begun seeing visions of blood, fire, and human bones. And when a mysterious box is delivered to Kate's doorstep, a threat of war from the ancient enemy who nearly destroyed her family, she knows their time is up.
Kate Daniels sees no other choice but to combine forces with the unlikeliest of allies. She knows betrayal is inevitable. She knows she may not survive the coming battle. But she has to try.
For her child.
For Atlanta.
For the world.
---
What do you think about this review?
Comments
1 comment posted.
Re: The battle has finally arrived... will Kate and Curran survive?

Great review and I'm so sorry to see the series end!
(Kathleen Bylsma 4:02pm August 31, 2018)
Registered users may leave comments.
Log in or register now!