"A serial killer on the loose leaves very unsettling clues."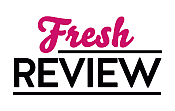 Reviewed by Teresa Cross
Posted August 8, 2018

WHISPERS OF THE DEAD, which is the second book in the Special Tracking Unit series written by Spencer Kope, is a book that I'm sure you will not forget. Unlike how most crimes are solved, this one relies on one of the special agents' secret gifts, the 'shine.' When I hear about the 'shine' I think of Stephen King, but this series is a whole different genre. It is not a horror story, but a FBI thriller with a serial killer.
Magnus "Step" Craig, along with his partner Jimmy Donovan, is called to investigate a pair of severed feet that was found in a cooler at the house of a Federal Judge in El Paso. They are called to this case because Step is good at tracking with his "gift" that only two others know about, one being his partner. The gift is the 'shine.' He is able to see color where people touch and each person gives off a certain color. He can also tell if a certain color is that of a deceased person. Soon, there is another victim found, also in a cooler. Will they be able to find the Ice Box Killer before they strike again?
I enjoyed this thriller, WHISPERS OF THE DEAD, by Spencer Kope. I did not read the first book in the Special Tracking Unit series, however I was able to pick right up with this second one. As a reader that loves thrillers and mysteries, I highly recommend this one to those that love these types of novels!
SUMMARY
A pair of severed feet, stored in a portable cooler, is found in the house of a Federal judge in El Paso. The victim is unknown. The reason the killer went to such troubleā€"breaking into the judgeā€™s houseā€"and what message he intends to send are both mysteries.
Magnus ā€œStepsā€ Craig is part of the elite three-man Special Tracking Unit of the FBI. Called in on special cases where his skills are especially indispensable, Steps is renowned for his incredible ability to find and follow trails over any surface better than anyone else. But thereā€™s a secret to his success.
Steps has a kind of synesthesia, an ability that allows him to see whatever a person has touched in a unique colorā€"what Steps calls ā€˜shine.ā€™ His ability is known to only a few peopleā€"his father, the director of the FBI, and his partner, Special Agent Jimmy Donovan.
The Special Tracking Unit soon discovers another, earlier victim; again, only the feet were left behind in an icebox. In Spencer Kopeā€™s Whispers of the Deadā€"with few clues besides the body parts left behindā€"Steps and his team find themselves enmeshed in the most difficult case of their careers. And The Icebox Killer has only just begun.
---
What do you think about this review?
Comments
No comments posted.

Registered users may leave comments.
Log in or register now!