"She finds what she isn't looking for -- love."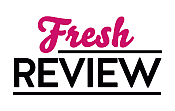 Reviewed by Annetta Sweetko
Posted July 31, 2018

Rusty Walker, isn't sure what she has to do to earn her father's respect, but she has learned ranching from every angle possible. Still, it's not enough; her father has decided she has to marry someone who can help her run his ranch. She doesn't need help, but can't seem to get that through his bull head, but then into her life walks William Hill, and she finds herself doing a lot of RESISTING THE RANCHER.
Will first look at Rusty was to see her dancing and singing in her truck at a stop light and fell in love and after he kissed her, he was a total goner. He agrees to marry her and hopes that somehow he can get her to love and trust him as time goes one. He is a patient man, but Rusty just might be too far out of his realm when it comes to unconditional love.
RESISTING THE RANCHER is a very good read that just might make you crazy -- in a good way. I felt for Rusty and her cantankerous dad, who just didn't believe he could leave the ranch to his only child. He had a bit of an old fashion twist to his thinking and was sure once the babies came she just wouldn't have time for the ranch, so therefore, she needed a rancher husband. Rusty had always felt that she was second best and no matter what she did it was not good enough. Will is perfect for her, but even he doesn't have the patience of a saint, and he tries everything he knows to prove that he loves her just the way she is ... feisty, sassy and tough.
Author Kadie Scott (aka Abigail Owen) writes a romance that will hold you glued to the pages, reading furiously because you just need to see what happens next. Her characters have a realistic feel to them as if they are people that you could see anywhere, and you will be rooting for them to find happiness. She did a great job of making her cantankerous father into a somewhat more understandable man, as you read and listen to Rusty talk about her earlier life and loss. Hearing the stories of Will's childhood and where he and his siblings got their names was really cute and in the process you get a good look at a typical family life on a ranch. The difference being that his family supported his choices where her's was much less supportive. The emotional wammies that hit her readers are ones you don't expect but you know somewhere there is a HEA coming. The dialogue is entertaining and gives you a strong insight into what makes these people tick.
If you are looking for a sweet romance, with a sassy heroine, a hero who loves with all he has and a rocky time that leads to a very heartwarming HEA then get your hands on RESISTING THE RANCHER.
SUMMARY
Rusty Walker has spent her entire life trying to earn her tough, ranching father's respect and approval by learning the business inside and out. But now her uncompromising parent has decreed she must marry if she wants to inherit. Worse, her husband has to be someone who can help her run the business. As if she needs it!
Williams Hill kissed Rusty in a bar in an act of temporary insanity, and lost his heart to her on the spot. Despite the complications to his own rodeo stock business, he agrees to marry the feisty red-head, hoping to woo her once they're hitched. But she only views him with suspicion and resentment.
Can this soft-spoken Texas cowboy convince his proud wife, who's never known unconditional love, that she is everything he wants?
Excerpt
Excerpt

"Hey."

Rusty caught a whiff of cigarette smoke hanging around the man who'd taken the stool beside her. She didn't bother to look over, keeping her eyes on her drink hoping he'd get the hint and go away.

No such luck.

He leaned forward and raised his voice. "Hey there, red."

She turned her head and could now see he was swaying slightly. He gave a slow blink, trying to focus, obviously drunk. Great. She didn't acknowledge the guy in any other way, but apparently looking at him was enough encouragement.

"Wanna drink?"

She held up her glass. "I'm good. Thanks."

"My treat when you're done with that."

"I'm leaving when I'm done with this." Maybe sooner at this rate.

He reached out and tugged on her arm. "Now don't be like that."

Rusty sighed. "I'm not interested." She couldn't be clearer than that.

The guy, who was good-looking enough—tall, blond, strong chin, and nice eyes—bristled visibly.

He straightened his back as his eyebrows lowered. "All I did was offer to buy you a drink."

She turned back to the one she already had. "Thanks, but no thanks."

"But—"

"Move along." She waved a hand as though shooing a fly.

He stood suddenly, his stool scraping along the wooden floor with a screech of protest loud enough to be heard over the music and chatter. In the mirror, several heads turned in their direction. Travis and Dave stood up, ready to intervene, but before they could do anything, and even before the jerk could say anything else, let alone touch her, a large hand landed on her shoulder and spun her around in her seat.

"Sorry I'm late, baby," the newcomer murmured.

Rusty only had time to register the new player in the scene was that Will guy with the blue, blue eyes before he leaned forward and kissed her.

She gave a little squeak of protest and he released her lips immediately. The sudden absence of warmth left her feeling slightly bereft, which was crazy since he'd barley brushed his lips across hers.

Before she could process what just happened, he leaned forward and whispered in her ear, "Follow along and we'll get rid of this guy."

Realizing he was now standing between her legs, she hid the shiver sliding down her spine by giving him a tiny nod. He pulled back and smiled down into her eyes. The blue of his eyes, up close like this, was nothing short of startling. The irises were rimmed in black which somehow made the blue even bluer. She could drown in those depths, like falling into the sky, or the deepest of oceans. She had the strangest urge to trace the cleft in his chin.

"Miss me?" he asked, loud enough for the ass on the other stool to hear.

"Of course," she purred.

Some small part of her brain registered that wasn't exactly a lie. She'd spent a ridiculous amount of time thinking about him given their two extremely brief shared moments. They hadn't even been properly introduced or exchanged more than a handful of words.

"Me too," he said as he lowered his lips to hers again.
---
What do you think about this review?
Comments
1 comment posted.
Re: She finds what she isn't looking for -- love.

Very good review! Thanks. Her father needs to join the
modern world.
(Kathleen Bylsma 4:42pm August 8, 2018)
Registered users may leave comments.
Log in or register now!