"A scrumptious romance with sizzle, substance, and fabulous characters"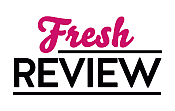 Reviewed by Monique Daoust
Posted July 24, 2018

Nurse Ellie McDonald had just been blamed for a mistake that was not her fault, she said nothing, and feels bad about it; she didn't used to be so cautious. She decides to try exposure therapy: she wants to learn how to accept rejection, she needs to relearn how to assert herself. Her sister Rachel suggests asking one of the ballplayers attending the family barbecue on a date -- their cousin Connor plays on the team -- and Rachel points more specifically to Jake Armstrong. Jake, the Indianapolis Bobcat shortstop, on whom Ellie has a secret crush. Jake is a player, and for her therapy to work, he must refuse her, which should be easy enough: Ellie will ask him to take her on an old-fashioned date: no kissing, no sex. There wasn't really any kissing or sex, but things got totally out of hand in a way neither could have imagined!
Kathy Lyons can do no wrong this year! SLIDING HOME follows the fabulous HITTING IT, and shows Ms. Lyons again at the top of her form. SLIDING HOME is as captivating a romance as you will ever read. The conflicts never felt manufactured, and the story progresses so smoothly that I started reading and never stopped. Ellie and Jake are just such engaging characters, I couldn't help but cheer them on, and best of all, their relationship evolves organically. Jake comes from a family of firefighters and alcoholics, and the influence it has on his life and career is riveting. In spite of a few darker moments, SLIDING HOME is a sunny, summery romance: I read in color, and this was all blue and yellow; bright, lively, and breezy.
Ellie and Jake are superb characters, multidimensional; it's impossible not to like them, and not to relate to them. Jake's obsession with statistics is quite funny, and when it comes to Ellie, he's always wrong. Both Ellie and Jake experience much growth, in various ways, individually and together, as they go through a few challenging situations, which are handled masterfully. The chemistry between Ellie and Jake is palpable from their first meeting, you feel the atmosphere shifting when they're in each other's presence, and the sex scenes are positively incandescent, naughty, playful, and highly imaginative -- and I skimmed none of them!
Kathy Lyons' writing is unbelievably gorgeous, sophisticated and stylish, modern yet unpretentious, witty, and so smooth; and the dialogues feel so authentic, as if one were eavesdropping. SLIDING HOME is a fantastic romance with substance and depth, well balanced in every way, and so smooth and flawless that you simply sit back and enjoy the ride!
SUMMARY
Shy and reserved, good girl Ellie McDonald is determined to break out of her shell—and her relationship rut. First order of business? Woman up and finally ask her longtime secret crush, Jake Armstrong, on an old-fashioned date. She's not at all his type—which is great. Once Jake turns her down, she can finally move on.
Except he says yes...
MVP shortstop Jake Armstrong has tried to keep his bad boy nature under wraps. But there's nothing he likes more than tempting sweet Ellie to the dark side. No one needs to know.
But when the hotel catches fire and their rescue—while nearly naked—is caught on camera, the two have a PR problem. Jake's solution is a fake relationship, just for the season. Only for Ellie, there's nothing fake about it…
Excerpt
"God, just say no already. Then I can get back to my regular life."
This was getting curiouser and curiouser.
"Are you asking me to say no, or asking me out on a date?"
Now she was even more uptight. "I know I'm not your usual type."
True that. She was the complete opposite of the bold, fast fuck I usually enjoyed.
"And with my rules, I'm nothing like the kind of girls you usually date."
The guys snorted at that, and now I was the one feeling indignant.
"I've gone on normal dates before." Just not since the AAs.
"I'll even help you out," she said.
"Pick an answer: A--Connor would kick your ass if you dared get me alone for an intimate dinner."
I snorted. "Connor could try."
"How about B then? You've got to train or have an early curfew tomorrow."
"Nah. Just the game, but we should be done by six."
"Okay then, what about C? You've got an appointment with a different lovely lady."
"Just how many ways have you imagined me rejecting you?" Her eyes narrowed but her cheeks pinked. I could tell she'd run through this scenario hundreds of times in her head.
"Okay, then there's D. You're just not into me."
That wasn't true. I'd been into her from the moment she'd walked into the backyard carrying a fruit salad. She'd hugged her mother and kissed her father's cheek while her freckles fought with her dimples for most adorable feature on her face. There'd been absolutely nothing sexual about her, just an overall sweetness, and I had been hit by a wave a lust that nearly ripped through my jeans. The thing is, she was exactly my type, which is why I didn't date girls like her. Sweet, wholesome girls usually started asking about meeting my crappy family by date three, and I just wasn't going there—with anyone. It was much better to have my fun with someone who didn't count on a morning after. The problem was that Ellie clearly expected me to let her down, and I just wasn't that kind of guy. There was some stupid genetic thing going on in my firefighter family that made us all want to be heroes. We did our best to save the day in the worst way...which meant I had a nearly pathological desire to make good girls happy. I could no more turn Ellie down than I could let her burn to death in a fire. And that's why I usually avoided good girls. And why I shouldn't have come to this family barbeque, even though the entire team was here.
"Then we're down to E. You've been struck dumb with shock."
Not shock. I was just trying to strangle my better nature. But it wouldn't be silenced and suddenly, I was answering her in the worst possible way.
"Seven," I rasped.
She looked startled. "What?"
"Seven. As in, I'll pick you up tomorrow at seven."
---
What do you think about this review?
Comments
No comments posted.

Registered users may leave comments.
Log in or register now!