"Show Poodles are not the only contenders for fame in this mystery"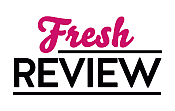 Reviewed by Clare O'Beara
Posted July 21, 2018

Mystery Amateur Sleuth | Mystery Pet Lovers | Mystery Cozy
Melanie Travis and her beautiful show poodles have filled twenty-one books effortlessly, as Melanie's little family expanded and her dog family expanded to match. Now comes the twenty-second book, RUFF JUSTICE. From Christmas tree farm capers and cat burglars of earlier books, Melanie is now back at the Connecticut show ring as she tries to gain a championship certificate for one of her dogs.
To be more specific, Davey, Melanie's young son, is showing his own dog, but so is Melanie's formidable Aunt Peg. After the ringside drama there's less welcome excitement, when an artist who painted dogs is found dead near her booth. Jasmine Crane made custom leashes and other goods, and was a popular figure at shows. But Aunt Peg finds the bohemian lady lying dead, strangled with one of her leashes. As before, Peg won't rest until she establishes the culprit. Melanie will hunt out the clues.
Abby Burke, who shows hounds, arrives and asks Peg if she knows where her twin sister Amanda is; Amanda is Peg's occasional dog-sitter. She lives in a flat above Jasmine's garage. This sparks a hunt for the missing young woman as well as for a killer. Melanie's caring side comes out more clearly while she works as a special assistant teacher. And Davey, only thirteen, is turning into a responsible, determined, brave young man.
I really admire the way this crime story is pieced together, both by author Laurien Berenson creating the story and by Melanie unraveling the mystery. Unlike police dogs and guard dogs, of course, poodles don't leap at criminals or sniff out explosives. That doesn't stop them recognizing when their owners are in danger. All the dogs in this book have individual personalities and dog-lovers will have a treat in store with RUFF JUSTICE. Highly recommended.
SUMMARY
As owner of prize-winning Poodles, Melanie Travis knows how to handle fierce competition. But when a conformation show turns deadly, it'll take every trick in the book to outsmart a murderer who refuses to lose . . .
With the excitement of the spring dog show season sweeping Connecticut, Melanie is determined to help her son finally lead his Standard Poodle toward a championship title. Aunt Peg even skips the judging panel to exhibit a pup of her own, and she's set on standing out from the pack with a handmade leash from Jasmine Crane, a talented canine portrait artist who also crafts stunning accessories for discriminating show-goers. Jasmine's handiwork is to die for—but Aunt Peg didn't expect to discover the woman murdered behind the concession booth, strangled by one of her dazzling custom creations . . .
Another shockwave ripples through the close-knit show community when Amanda, Aunt Peg's longtime dog sitter and a renter on Jasmine's property, ominously vanishes that same day. While nosing around for clues, Melanie suspects a dangerous connection between Amanda's disappearance and the homicide case—a hunch that grows as her investigation reveals sketchy secrets about the late artist. Juggling a demanding teaching job, the pressures of the show ring, and a daunting suspect list, Melanie finds herself entangled in a mindboggling murder mystery . . . and hot on the trail of a desperate killer . . .
---
What do you think about this review?
Comments
1 comment posted.
Re: Show Poodles are not the only contenders for fame in this mystery

This is such a good series! Thanks for the review!
(Kathleen Bylsma 3:49pm July 23, 2018)
Registered users may leave comments.
Log in or register now!