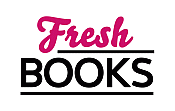 Fall into September books you'll love
"A sweet, romantic tale of second chances in 1840s"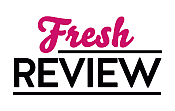 Reviewed by Svetlana Libenson
Posted July 18, 2018

In 1842, Douglas Elling loses his beloved wife and his young daughter to a house fire due to some rumors that he is an abolitionist. Three years later, in 1845, his friend's daughter, Abigail "Abby" Milton arrives from England to be his ward, intent on finding a new place to thrive and to forget her past. Troubled by grief, Douglas Elling makes little to no effort to attempt to befriend Abby, while Abby focuses more on learning about the Southern culture in Charleston, South Carolina. One day, as Abby overhears something she shouldn't have, her views and opinions on Douglas shift, and she slowly begins to change, but will she change too late?
Set against the backdrop of South Carolina in 1840s, TROUBLE THE WATER by Jacqueline Friedland is a tour-de-force to be reckoned with. Sweet and tender, this is a story with a slow-burning chemistry between the main leads, in addition to plenty of historical facts for readers who are seeking a well- researched historical fiction novel. It's a story not to be rushed through, and but one to savor.
What I really enjoyed about TROUBLE THE WATER is Douglas Elling and his flirtations with Abby, be it over a play he was reading or when he was encouraging her to pursue her interests and goals. Abby was not focused on only one goal but had different ideas for herself than what her parents hoped, and she pursued them with gusto. I liked that the romance was slow and sweet; Douglas was a gentleman and much cared for Abby's emotions. Tidbits about Southern ways of life as well as expected manners are shown throughout the novel, and I imagine that quite a lot of them will be surprising. There is also a focus on the Underground Railroad and what the slaves had to go through in order to escape. I did find myself wishing the mystery of the house fire had more of a focus, and I also would have loved to have seen more of Abby's friends while she was a ward at Douglas' estate. For fans of the antebellum South, slow and sweet romances that will warm the heart, as well as bits and pieces of the history behind the Underground Railroad, TROUBLE THE WATER is a read waiting to be discovered.
SUMMARY
Abigail Milton was born into the British middle class, but her family has landed in unthinkable debt. To ease their burdens, Abby's parents send her to America to live off the charity of their old friend, Douglas Elling. When she arrives in Charleston at the age of seventeen, Abigail discovers that the man her parents raved about is a disagreeable widower who wants little to do with her. To her relief, he relegates her care to a governess, leaving her to settle into his enormous estate with little interference. But just as she begins to grow comfortable in her new life, she overhears her benefactor planning the escape of a local slave—and suddenly, everything she thought she knew about Douglas Elling is turned on its head.
Abby's attempts to learn more about Douglas and his involvement in abolition initiate a circuitous dance of secrets and trust. As Abby and Douglas each attempt to manage their complicated interior lives, readers can't help but hope that their meandering will lead them straight to each other. Set against the vivid backdrop of Charleston twenty years before the Civil War, Trouble the Water is a captivating tale replete with authentic details about Charleston's aristocratic planter class, American slavery, and the Underground Railroad.
Excerpt
Douglas urged his horse onward at a feverish pace, gripped by panic that his wife might have been taken, or his daughter. The evening's vacant streets worked in his favor as the animal tore across the cobblestones, racing furiously toward his estate. The horse huffed and spat, sweating into the moonlight, as Douglas struggled to focus on speed, rather than on his dread. Rounding the corner onto Lightbourne Street, where candlelight emanated from the windows of quiet houses, he had the sudden thought that it couldn't be today. Whatever that dis- tasteful man, Wilson Bly, meant by the threat, Douglas told him- self, it wouldn't be this very same day when he had only just been alerted to the possibility of danger. He began to relax slightly, feeling added relief now that he was so close to home. He eased up on the horse, slowing to a trot and patting the animal's hide in recognition of its exertion.

He and the horse continued east at a lighter pace, and Douglas inhaled deeply, trying to calm his racing heart. As the humid air filled his lungs, he caught the scent of smoke, sudden and sour. His alarm returned afresh, beastly in its force. Digging his heels into the horse's sides, he urged the animal to resume its breakneck pace. They barreled across the remainder of Lightbourne, and Douglas began to detect the din of disaster, shouts, and clamor from afar. As the horse cut onto Meeting Street, Douglas was greeted by a vision that would terrorize him the rest of his days.

The Elling estate was alight against the dark night in roaring, spitting flames. Fire was bursting forth from the east side of the house, licking its way up the walls, reaching its hands sky- ward, like crackling, roaring calls of prayer. There were people running every which way, bodies emerging and disappearing behind the fog of smoke in a frenzied crush as they tried to help manage the fire.

Douglas searched the crowd for his family as he rode on- ward, forcing the horse toward the fire. "Sarah! Cherish! They could still be inside!" He shouted into the air of the maddened crowd around him. At the perimeter of the property he jumped from his horse, still screaming as he rushed toward the flames. "Sarah! Cherish!"

"No, Mr. Elling!" The family butler ran out from the masses, from the darkness, and grabbed Douglas's coattails, trying to hold him where they stood at the edge of the drive.

"Jasper! Oh, thank God! Where are my girls?" Douglas shouted over the popping and crackling of the fire.

"Please, Mr. Elling, there is nothing we can do now. Come with me, to safety." Jasper pulled Douglas's arm, trying to move him back toward the street, toward the faceless crowd of on- lookers.

"No, take me to Sarah!" Douglas shouted again. "Where are they?" His voice was eclipsed by the sound of roof crumbling into the house below it.

"Mr. Elling, I am so sorry!" Jasper leaned close and shouted into Douglas's ear to be heard over the commotion.

"The market! I was out at the market!" He shouted that again, as if his prior whereabouts were the main focus.

"I am so sorry, sir!" Jasper was repeating himself, his bursting words nearly meaningless to Douglas. Though if the man was shouting, Douglas reasoned, Sarah and Cherish must be safe. People didn't shout at times of death. There was no com- fort in shouted words.

"Where are they?" Douglas pressed, his eyes searching the darkness.
---
What do you think about this review?
Comments
No comments posted.

Registered users may leave comments.
Log in or register now!