"Another great cozy mystery cooked up with dynamic characters!"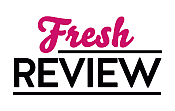 Reviewed by Teresa Cross
Posted July 8, 2018

POISONED PAGES written by Lorna Barrett is the twelfth book in the Booktown Mystery series. It is my first to read in this series and I must say I really enjoyed it. Barrett made this mystery easy to catch up on who is who, and what has happened in their past without taking up too much time in the storyline. To me this is a plus when coming in the middle of a series and it is always a hard thing for some authors to do.
Tricia Miles owns a mystery bookstore in the town of Stoneham. During her housewarming party, a guest drops dead from some poison and she is left wondering if she was responsible for the death. As the town's Chief Baker tries to get answers, other mishaps turn up such as vandalism and blackmail. Tricia seems to be in the middle of all of it, making her wonder at times if she really is the target. Throughout all of the occurrences, Tricia is also running for Chamber of Commerce against two other rivals that have their own reasons to be against her other than just running up against her in the election.
With characters that are well developed and a very appealing storyline, I highly recommend any cozy mystery readers pick up POISONED PAGES by Lorna Barrett. You will love Tricia and her sister Angelica along with the rest of the town people in Stoneham. No wonder this is a growing series with these energetic characters.
SUMMARY
Mystery bookstore owner Tricia Miles learns that nothing kills a good party like a murder in the latest entry in the New York Times bestselling Booktown Mysteries.
Tricia Miles, mystery bookstore owner and amateur sleuth, throws a housewarming cocktail party in her new apartment and has cooked all the food by herself--quite a feat for someone who previously couldn't boil water. Then one of her guests is poisoned and dies. Tricia's left to wonder if her cooking is to blame or if there's something much more sinister at play. Either way, Tricia's once again in hot water with her ex-lover, Chief Baker.
Meanwhile the charming town of Stoneham is being disrupted by a vandalism crime wave. It's the hot topic in the race for Chamber of Commerce president which sees Tricia pitted against two bitter rivals. With all that's going on can she find the killer before she's the next item on the menu?
Excerpt
"How many does this make?" asked Grant Baker, Stoneham's chief of police and Tricia's former boyfriend, staring at the sheet-covered corpse still lying on her living room floor.

Tricia glared at him but made no comment.

Baker turned to one of his officers. "Have you spoken to all the witnesses?"

"No, Chief. There were at least twenty or thirty people at the party."

"Party?" Baker whirled to face Tricia. "How come I wasn't invited?"

"Do you think you could have helped a man suffering from anaphylactic shock?"

"Maybe."

"Angelica was a hero—or rather a heroine," Ginny said emphatically. "She desperately tried to save him."

Angelica sat on one of the upholstered chairs clutching a wineglass. She'd had several since her ordeal and Tricia had made up her mind to cut her off if she asked for another refill.

"You didn't answer my question," Baker reminded her.

"Why would I invite you?"

"Because I thought we were friends."

Their friendship, like their failed relationship, had ended several years before. And, besides, Baker now had a lady companion. Was Tricia supposed to have invited her as well?

Again, she made no comment.

"So what likely caused the man's death?" Baker asked the room at large.

"Obviously an allergic reaction to something he ingested," Angelica said, sounding weary.

"Who made the food?" Baker asked.

"I did," Tricia said. "Well, most of it."

Baker blinked. "You cooked?"

Tricia frowned. "Yes."

"Since when do you cook?"

"Since none of your business." She didn't like his tone; the fact that it irked her made her dislike her reciprocal timbre even more.

Baker looked back to the shrouded body. "So you poisoned the poor guy."

"I did not."

"Well, he's dead." Baker walked around the body. "What's your relationship with the deceased?"

"I had none. I never met the man until he walked through my door a couple of hours ago. He was Frannie Armstrong's date."

"Where is she?"

"In my bedroom, lying down. His death was a terrible shock."

"I'll bet," Baker grated. "So what killed the guy?"

"I have no idea."

"A stuffed mushroom," Angelica volunteered. "It was the last tray of them. I walked around the room offering them to everyone."

"And nobody else got sick?"

Tricia shook her head.

"What was in them?"

She shrugged. "It's a pretty standard recipe. I got it out of Angelica's first cookbook."

"A national bestseller," Angelica piped up.

Baker scowled, ignoring her. "Can you let me have it? I'll give it to the medical examiner and he can test the stomach contents. We'll try to contact the deceased's doctor to see what his allergies may have been."

That seemed reasonable. "Do you want me to scan it right now?"

"We can just rip it from the book."

"No, you will not!"

Baker started at her tone.

"I consider it sacrilege to desecrate a book in that manner."

"Then get it to me by morning, will you?"

Tricia nodded and glanced in the direction of the body. "Will my visitor be leaving soon?"

"In good time," Baker answered, which was no answer at all.

And what about Frannie up in Tricia's bedroom? Would she be so disconsolate that she'd want to stay the night? Tricia certainly hoped not, but neither could she kick the poor woman out.

"Are there any mushrooms left?" Baker asked Angelica.

She shook her head. "No. The dead guy—sorry, I don't know his name—took the last one."

Baker frowned, then shook his head. "Then it sounds pretty open and shut. The guy just had an allergic reaction."

Did he actually sound disappointed? A man was dead. A person who had lived a life, loved family and friends, and come into Tricia's home a stranger, would be leaving in a body bag. She felt terrible about that. If only he had mentioned his food allergies, she would have been able to dissuade him from eating the mushrooms. Wasn't it the obligation of a person with severe—potentially fatal— allergies to do?

Was she trying to talk herself out of the guilt she felt? Maybe. But she did feel terrible that a guest had eaten something fatal while in her home. Meanwhile, the police technicians went to work in the kitchen.

"What are you doing?" Tricia demanded.

"They're bagging evidence."

"But they're going through my cupboards and fridge—they're taking my staples and my serving dishes!"

"You'll get them back…eventually. It's just a precaution in case things aren't what they seem."

"What do you mean?" Tricia demanded.

"Just what I said."
---
What do you think about this review?
Comments
No comments posted.

Registered users may leave comments.
Log in or register now!