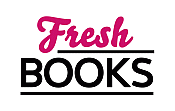 Fall into October Best Books
"Astoundingly complex characters, and a story that will leave you breathless"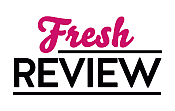 Reviewed by Monique Daoust
Posted June 24, 2018

Lady Drusilla Shaw had always had a vivid imagination, and she has been secretly writing a novel in which she mocks some aristocrats, most recently the Duke of Mountsorrel. Her story is loosely based on the Duke's family, but her manuscript was for her eyes only and now it has inexplicably vanished. It could not have happened at a worst time: Oliver, the Duke of Mountsorrel himself, who was looking for a wife, has shown a definite interest in Dru, after his initial shocking reaction. Is everything lost for Dru, who had feared she would forever remain a spinster?
Lynn Connolly's The Shaws keeps getting better and better! DAUNTLESS has a very intricately crafted plot, which had me on the edge of my seat for most of the book. The characters are some of the most complex I have ever read, and several had me completely baffled, and one in particular is a gem in a historical romance. Such ingenuity! Dru and Oliver's connection was positively electric; they can barely keep their hands off each other, and the physical side of the romance took me my surprise (and very pleasantly so).
We get to catch up with some of the Shaws, and I was thrilled to see how it was going with Darius and Andrew. Ms. Connolly's attention to historical detail made DAUNTLESS an extraordinary read: I felt I experienced Georgian London as if I had been there: the architecture, the sights, the opulence of the aristocracy's dress, all in vivid color; it is absolutely enthralling! But the story, oh the story! The theft of Dru's manuscript proves to be even more catastrophic than first appeared to be, and I was hanging on to Ms. Connolly's every word because I had no idea how this dreadful debacle would turn out.
DAUNTLESS is also an aptly chosen title, as it defines several characters, and some of whom revealed themselves as not being at all what they first appeared to be. Lynne Connolly's superb prose and flawless dialogues flow seamlessly while the author adheres scrupulously to the era's language. DAUNTLESS an exceptional character study filled with breathtaking intrigue and laced with a realistic and very sensual romance.
SUMMARY
The Shaws are one of Britain's most influential, dynamic families, but one Shaw prefers to keep a low profile. Unfortunately, the limelight can shine behind-the-scenes . . .
Lady Drusilla Shaw may be a bit introverted, yet she has the observant mind of a writer, capturing all of society's quirks and scandals. But when the novel she's been working on disappears from her room, that is just the beginning of her problems. Confident, magnetic Oliver, Duke of Mountsorrel, has taken an interest in Dru, and when he proposes, she is both thrilled and anxious. Her book depicts a ruinous family story that is uncannily similar to Oliver's real-life, not to mention libelous. The manuscript could surface at any moment—and eventually it does, in published form, for all to read . . .
Oliver is bewildered by his new wife and her blasted book. Worst of all, how can he love a woman he no longer trusts? But when it becomes obvious that someone is taking their cues from the book in a series of attacks, he has no choice but to stick close to her. Their explosive connection in bed should take care of the heir-making, but for that to happen, Drusilla has to stay alive—and so does Oliver
---
What do you think about this review?
Comments
No comments posted.

Registered users may leave comments.
Log in or register now!