"He plans to protect and help, but he really offers love."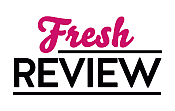 Reviewed by Annetta Sweetko
Posted May 14, 2018

Here is a question that is remarkably answered in this book: how would you feel if you had your life planned out -- you are doing good things for people in need then something happens, and you might not be able to continue doing what you love? This is what Bianca faces when she is kidnapped along with a diplomat's son while taking a vacation. She is fighting for her life when the kidnappers are attacked and is accidentally BITTEN UNDER FIRE by one of her rescuers, a bite that could destroy her world. But one big Marine just might be able to help her and maybe offer her more than she ever dreamed.
Sgt. Carlos "Cage" Castillo is a member of Bravo Team WOLF (aka as Weapons of Lethal Force) and was part of the team that rescued Bianca and Collin Valenzuela (who truly adores Bianca) and the one who accidentally bit her during the fight with her captor. He can be forgiven as the captor was trying very hard to kill her. Once she was safely back home, he was drawn to watch over her in case the bite changed her into a shifter. OK ... that's what he tells himself but it is so much more, but it will take awhile for the truth to slap him over the head.
BITTEN UNDER FIRE is fantastic. It is a realistic aspect of changes that force you to see things differently. Not only was Bianca forced to look at her life in a whole new way, but Cage was too. He had to see his life, his family, and his world differently as emotions, real life and in his case, something he wasn't used to -- fear -- forces him to look closer and feel more. I adored Bianca's parents and laughed at her father's thrill of indoor plumbing (read the book and see the places they were and you will understand). Cage's team members lent the camaraderie that always gets to me; they are serious, funny and supportive.
If you are looking for a sweet, amazingly hot romance, a look at the world from different aspects that somehow manage to meet in the middle, characters that will stay with you even after the book ends then get your hands on BITTEN UNDER FIRE by author Heather Long.
SUMMARY
Bianca Devlin's work is her life. Now, she's finally taking a vacation...and guerillas hit her resort to kidnap a diplomat's son. She does the only thing that makes sense—intervene to save the child's life. Being dragged into the jungle with a scared kid she's determined to protect was definitely not how she saw this trip ending.
After she returns to Texas, the last person Bianca expected to see was Sergeant Carlos "Cage" Castillo, the member of Bravo Team WOLF that helped rescue her. Nevertheless, there he is, living across the street from the house she just bought. The coincidence is alarming, but she has to admit, his presence isn't entirely unwanted.
But there's something off about Cage—the way he can move without a sound or the weird way his eyes seem to almost glow at times. And how can Bianca manage her growing attraction, when everything she knows about him and his reason for being there, turns out to be a lie?
---
What do you think about this review?
Comments
No comments posted.

Registered users may leave comments.
Log in or register now!