"A series not to be missed."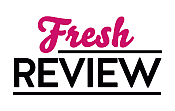 Reviewed by Sandra Wurman
Posted April 26, 2018

Romance Historical | Romance Western | Holiday
In the year 1889, life in Montana was still very rough even when sparkling parties took place in beautifully renovated mansions. For many these parties were the place to be seen at and, in a strange way, McKenna Frasier had mixed feelings about just that. On one hand she wanted the people of Marietta to see that she was doing just fine -- actually she really wasn't -- but the illusion was important. But she also dreaded the looks and stares she earned with her outgoing behavior in New York. Her behavior that polite society didn't approve of. The behavior that caused her to be disinherited from her father earning her the title of the most scandalous woman.
Well that's where the story starts. McKenna back in her old home town, is lucky to procure a job teaching which also provides a small very rustic cabin near the schoolhouse. Definitely not the lifestyle McKenna was used to, but she was in no position to be fussy. She needed a place to live and a way to make money to survive. Teaching provided both in a most meager capacity.
McKenna knew she was in a most precarious position back home where the stories about her missteps had spread voraciously and most people turned their back. Most people, but not Sinclair Douglas. Sinclair and McKenna had a long standing friendship which in itself was rather notable. The Douglas family certainly didn't move in the same circle as the Frasiers. The Frasiers owned the mine that Sinclair's father had worked in, the one Sinclair still did. His father had died as a result of working in that mine. But with the absence of his father Sinclair now was the sole breadwinner for his mother and sister.
Life makes choices for us. Sinclair had no choice to make. McKenna did and upon careful reflection it certainly appears that the choices she made met with disaster to her reputation.
Sinclair has never forgiven McKenna for abruptly ending their ongoing courtship. He knew she had to go and see the world but she was supposed to come back to Sinclair. He was waiting until he was aware that McKenna wasn't coming back. She had moved on. Perhaps it was time for him to as well.
Best intentions I guess. Sinclair just can't help but be watchful over anything regarding McKenna. Her lack of basics, friends, and trust. Just how long can a person stay on the sidelines watching the person he loves suffer. But it looks as though the decision is going to be made for this couple.
AWAY IN MONTANA is part of the Paradise Valley Ranch series. Admittedly I missed this book and series, but after reading one in the Love on Chance Avenue series I corrected that. Jane Porter gives her characters soul. They appear real and wonderful -- even when not so nice. That is life and in AWAY IN MONTANA, Jane Porter gives us a birds eye view of what it must have been like to survive when conditions put many barriers in the way. Some physical, others emotional. Doesn't really matter which. As in life it's how you face your challenges and in AWAY IN MONTANA we met some very strong minded characters who are determined to meet those challenges.
SUMMARY
Beautiful, spirited heiress McKenna Frasier–daughter to one of the Butte Copper Kings—vowed eternal love to Sinclair Douglas before she left for college and an introduction to society. Four years in New York and travel abroad have opened her eyes, making her realize she wanted more than marriage and a simple Montana life. But when McKenna commits an unforgivable transgression and destroys her reputation, her dreams are shattered and she is forced to return to Montana disgraced, disowned and unmarriageable.
Sinclair Douglas left Butte to escape the Frasier power and Frasier name, but suddenly all anyone talks about in Marietta is scandalous McKenna Douglas, Paradise Valley's new teacher. Sin doesn't want to know about McKenna anymore. He doesn't want to have to help her, and he sure as hell doesn't want to love her. But McKenna has lived so long in his heart that it's her home–even if she doesn't deserve to be there.
But if there is one man who knows how to rebuild a life when all dreams have been smashed, it's fierce, uncompromising Sinclair Douglas. Can Sinclair and McKenna heal enough to find their own Christmas miracle, and one more chance at love?
---
What do you think about this review?
Comments
No comments posted.

Registered users may leave comments.
Log in or register now!