"War changes everything...."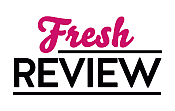 Reviewed by Debbie Wiley
Posted April 26, 2018

Women's Fiction Historical | Historical
Charlie St. Clair is pregnant and unwed at the age of nineteen in 1947. Her parents are horrified and infuriated, sending her with her mother to have an abortion overseas. However, Charlie can't stop thinking about her cousin, Rose, who has been missing in the aftermath of World War II. Meanwhile, Eve Gardiner is still soaked in the misery of the past, trying to drown out her memories of World War I where she worked as a spy, a fleur du mal, obtaining information against the Nazis. What will happen when their paths collide?
Wow! I've read a book by Kate Quinn before and enjoyed it, but THE ALICE NETWORK completely blew me away! Kate Quinn delves into the world of women spies during World War I as she shows us a piece of history not often seen in textbooks. The helpful author's note at the end details which characters and events are fictional versus historical and it was eye opening to read and explore such a fascinating piece of history.
THE ALICE NETWORK moves seamlessly back and forth between the events of 1947 and 1915 as Kate Quinn weaves a stunning tale of two wars. I love the strength of the various women we see portrayed, from our two main characters Charlie and Eve to other characters such as Lili and Violette. THE ALICE NETWORK isn't always an easy novel to read, as Kate Quinn doesn't shy away from showing us the hardships and horrors women had to face as they walked a thin line in their roles as spies. However, each and every thing they face only strengthens my appreciation for the women of that time and the courage they had to stand up to the evil of Nazism.
THE ALICE NETWORK is historical fiction at its best! Kate Quinn paints an unflinching but ever so poignant story of the lives of two women intertwined with history and the brutal regime of the Nazis. THE ALICE NETWORK isn't a fast read but is the kind you that slowly absorb, while your respect for the courage displayed by the female spies grows. I look forward to reading more by Kate Quinn in the future as she has proven to me for a second time that her historical fiction is simply superb!
SUMMARY
In an enthralling new historical novel from national bestselling author Kate Quinn, two women—a female spy recruited to the real-life Alice Network in France during World War I and an unconventional American socialite searching for her cousin in 1947—are brought together in a mesmerizing story of courage and redemption.
1947. In the chaotic aftermath of World War II, American college girl Charlie St. Clair is pregnant, unmarried, and on the verge of being thrown out of her very proper family. She's also nursing a desperate hope that her beloved cousin Rose, who disappeared in Nazi-occupied France during the war, might still be alive. So when Charlie's parents banish her to Europe to have her "little problem" taken care of, Charlie breaks free and heads to London, determined to find out what happened to the cousin she loves like a sister.
1915. A year into the Great War, Eve Gardiner burns to join the fight against the Germans and unexpectedly gets her chance when she's recruited to work as a spy. Sent into enemy-occupied France, she's trained by the mesmerizing Lili, the "Queen of Spies", who manages a vast network of secret agents right under the enemy's nose.
Thirty years later, haunted by the betrayal that ultimately tore apart the Alice Network, Eve spends her days drunk and secluded in her crumbling London house. Until a young American barges in uttering a name Eve hasn't heard in decades, and launches them both on a mission to find the truth...no matter where it leads.
---
What do you think about this review?
Comments
No comments posted.

Registered users may leave comments.
Log in or register now!