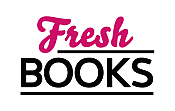 Kick off a new year with great reads!
"A ROMANTIC TREASURE HUNT THAT SIZZLES!"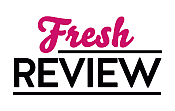 Reviewed by Patricia (Pat) Pascale
Posted April 25, 2018

PASSION FAVORS THE BOLD is a treasure hunt with a delightful romantic twist. Georgette Frost is working in her parents bookstore for her aunt, caring for the shop and her nieces and nephews. According to her late parents' will, her protection and employment will expire on her 21st birthday, which is fast approaching. Georgette has decided to leave and join her brother, Benedict, who is up north where he, along with many others, are searching for coins stolen from the Royal Treasury. A large reward is being offered, enough for Georgette's future. She disguises herself as a boy and heads to board a stage coach heading north. Unfortunately, she is recognized and stopped by Lord Hugo Starling, a school mate and good friend of her brother. Hugo feels duty bound to protect Georgette and help her reach her brother successfully. Georgette is feisty, independent, impulsive, and refuses the help of Hugo to join Benedict. However, Hugo perseveres and their journey together begins. What an adventure it turns out to be!
Theresa Romain is my new favorite writer of regency romance. This is the second in the Royal Rewards novels by Ms. Romain. She tells a delightful story filled with pure joy with a large serving of humor.
I adored Lord Hugo, the hero, who had a dream of building a perfect hospital in memory of his twin brother who passed away. He is eagerly seeking funding for his hospital which will treat and help people, all people. His presentations for backing have been unsuccessful. Even his wealthy and powerful father refuses to help him much preferring him to enter the clergy. Undaunted, Hugo continues chasing his dream until he finds Georgette. So quickly he becomes involved in her search for her dream.
Georgette is nosy, unpretentious, honest, and always speaks her mind without a thought. Hugo is serious, a perfectionist, private, but feels protective to Georgette and very possessive. Is it just because of his friendship with her brother or is it more? Opposites in every way, their banter is hysterical and their relationship is so much fun to watch develop. Soon their physical attraction has reached the boiling point. They stretch the limits of proper behavior until they are alone in a wine cellar and Hugo teaches Georgette how beautiful sex can be between two loving people. Told sweetly, it is my favorite chapter. I re-read it at least three times!
As they travel farther and farther from London, they meet Bow Street runner, Jenks, who questions them and forces them to pretend they are married. He follows them to the home of Frederick Chapple, who Georgette pretends is her uncle and they are invited to stay in his large home in return for Hugo practicing his medical talents on the neighbors and servants of Chapple. Hugo is shot and Georgette turns out to be an excellent nurse in removing the bullet and a piece of fabric and nursing him back to good health. Clues are discovered about the missing coins and in the end Hugo and Georgette find the answers to their dreams and love everlasting. PASSION FAVORS THE BOLD is a special read that I enjoyed so much. I look forward to the next by Ms. Romain. You have a new fan.
SUMMARY
DESPERATE MEASURES
Georgette Frost's time is almost up. On her twenty-first birthday, the protections outlined in her late parents' will are set to expire. With prospects for employment or marriage unfavorable at best, she decides to leave London and join her brother, Benedict, on a treasure hunt for gold sovereigns stolen from the Royal Mint.
DANGEROUS LIAISONS
Lord Hugo Starling has always felt protective of his friend Benedict's sister, Georgette. So when he discovers her dressed in ragged boy's clothes, about to board a coach for parts unknown, he feels duty bound to join her search. But mystery piles upon mystery as they cross England together, not least of which is the confounded attraction between them. As Georgette leads him to a reward he never expected, Hugo realizes he's embarked upon the adventure of a lifetime…
---
What do you think about this review?
Comments
No comments posted.

Registered users may leave comments.
Log in or register now!