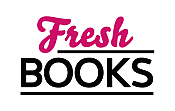 New Year, Great reads for January 2021
"THE THIEF is sensual, saucy, and sinfully delicious in every way!"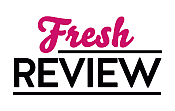 Reviewed by Miranda Owen
Posted April 19, 2018

Romance Erotica Sensual | Fantasy Urban | Romance Paranormal
THE THIEF is the sixteenth book in J.R. Ward's Black Dagger Brotherhood series. This book can't be read as a standalone book. After reading the previous books in this series, I was hungry for some major girl power. THE THIEF delivers. Whether using their powers for good or evil, the female main characters are all intense and extremely focused on achieving their goals. The two major couples in THE THIEF are Marisol Carvalho aka Sola Morte and Assail -- a human and a vampire, and Vishous and Jane -- a vampire and a ghost. J.R. Ward is really terrific at telling parallel love stories, and this book is a great example. In addition to the dynamite romance in THE THIEF, there is a villain or two in the mix, with some sinister magical weirdness to bedevil the good guys.
Sola and her grandmother are on the run when Assail's cousins lure her back to Caldwell as a last ditch effort to bring Assail back to the land of the living. Being a coke fiend fried his system and love seems to be the only thing that brings Assail back from the abyss. There are just one or two very critical, and seemingly necessary, lies that are told to Sola. She doesn't know that Assail, and just about everybody in his world, is a vampire and she is led to believe that he is recovering from cancer. In spite of all the obstacles in their relationship, the threads that connect their hearts together seem to be too strong for either of them to walk away. The all-consuming emotional connection between Assail and Sola is matched perfectly to their electric sexual chemistry. Sola's matchmaking grandmother adds a little levity to the relationship drama. I'm a details kind of girl, so I can't help fretting about the logistics of a relationship between a human and a vampire, but there is a wonderful blending of love and families at the end of this book that makes me hopeful for this relationship's sustainability.
I love, love, love what J.R. Ward does with the relationship between Vishous and Jane in THE THIEF. For a few books, their relationship has been on very shaky ground. As a reader who loves those characters, and loves them together, I was incredibly worried about how things would get resolved. This book happily changes the trajectory for this couple. There is a whole lot of talking and sexual healing in THE THIEF. In my opinion, this is the best Jane and Vishous have ever been. J.R. Ward cleverly gives them a shared mission and the intimacy is built back up between them. Their scenes together had me cheering every time.
THE THIEF is sensual, saucy, and sinfully delicious in every way. THE THIEF is amazing from start to finish and a gift from this author to her longtime fans. I'd love to see more of Assail's cousin Ehric in other stories. I'm excited to see where J.R. Ward takes these characters in future books.
SUMMARY
Sola Morte, former cat burglar and safecracker, has given up her old life on the wrong side of the law. On the run from a drug lord's family, she is lying low far from Caldwell, keeping her nose clean and her beloved grandmother safe. Her heart, though, is back up north, with the only man who has ever gotten through her defenses: Assail, son of Assail, who never meant to fall in love—and certainly not with a human woman. But they have no future, and not just because she doesn't know he is a vampire, but because he is not about to stop dealing arms to the Black Dagger Brotherhood.
Fate, however, has other plans for them. When Assail falls into a coma and lingers on the verge of death, his cousins seek out Sola and beg her to give him a reason to live. The last thing she wants is a return to her past, but how can she leave him to die?
As a lethal new enemy of the vampires shows its face, and the Brotherhood needs Assail back on his feet, Sola finds herself not only a target, but a mission-critical force in a war she doesn't understand. And when Assail's truth comes out, will she run from the horror . . . or follow her heart into the arms of the male who loves her more than life itself?
---
What do you think about this review?
Comments
No comments posted.

Registered users may leave comments.
Log in or register now!