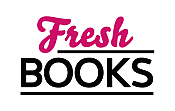 New Year, Great reads for January 2021
"Take a deep breath, because this is huge!"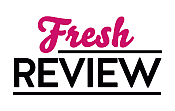 Reviewed by Monique Daoust
Posted April 15, 2018

Thriller | Thriller Police Procedural
Dr. Travis Roan hunts ordinary bad people when there's a dearth of Nazis, but Travis finds himself in small-town Kansas on the trail of a Nazi. In 1951, former concentration camp administrator Rudolph Bormann entered the US as Rudy Goodman. He'd had no intention of changing his ways, he remained a racist, but being struck by lightning twice came as a divine inspiration. Kansas State Trooper Skottie Foster had moved back to her home town with her daughter Maddy six months ago after her marriage disintegrated; they find it a bit difficult to adapt, and Sheriff Kurt Goodman doesn't seem very helpful. Travis and Skottie's paths crossed fortuitously, but when Travis's witness is found dead, and other mysterious deaths occur, they join forces to stop an evil that seems to have come out of nowhere.
I much enjoyed Alex Grecian's Scotland Yard's Murder Squad series, set during the Victorian era. I enjoy thrillers pertaining to the Second World War, but I was a bit apprehensive as most of THE SAINT OF WOLVES AND BUTCHERS is set in the present. It is a pleasure to say that Alex Grecian is as comfortable writing about Jack the Ripper as modern age villains: this book is sensational! The narrative smoothly alternates between the present and from 1951 onwards; there was something a tad unusual about the timeline, and I wonder what the purpose was. Mr. Grecian understands the precise moment when to switch timelines, building the suspense while feeding us information. Mr. Grecian's writing is supremely efficient: clear, and sharp with the right amount of details to establish the setting and the environment, and vividly create a subtly unsettling atmosphere.
Skottie is African American and is basically you and me: an ordinary woman, a caring mother, and a conscientious police officer. She is so beautifully and concisely described that I knew exactly what she looked like right away. Travis is an extremely attractive character and a complete enigma. We know precious little about him, I liked him a lot, and I cannot wait to know more, because THE SAINT OF WOLVES AND BUTCHERS is the first book of a new series, and it will be fabulous; Skottie and Travis will make a superb team. Travis' dog, Bear, has to be my favorite canine character ever; he is a brilliant creation, without being over the top, and even he has a fascinating backstory!
THE SAINT OF WOLVES AND BUTCHERS is cleverly paced. The story starts slowly, which does not mean sluggish, then when everything is set in place, barrels toward the ending. The pace was frenzied, I could hardly keep up. I must also mention the absolutely flawless editing! I was held entirely captive throughout the whole book because Mr. Grecian understands timing like few authors: I couldn't wait to read what had happened in the past, what would happen next, and at some point who were the villains. The atmosphere crackles with tension, and even when it seems nothing is concretely happening, the wheels are set in motion and a feeling of impending doom descends, then a flurry of startling plot twists careen towards a stunning conclusion. Is there a better feeling when reading a suspense novel?
SUMMARY
Travis Roan and his dog, Bear, are hunters: They travel the world pursuing evildoers in order to bring them to justice. They have now come to Kansas on the trail of Rudolph Bormann, a Nazi doctor and concentration camp administrator who snuck into the U.S. under the name Rudy Goodman in the 1950s and has at last been identified. Travis quickly learns that Goodman has powerful friends who will go to any length to protect the Nazi; what he doesn't know is that Goodman has furtively continued his diabolical work, amassing a congregation of followers who believe he possesses Godlike powers.
Caught between these men is Kansas State Trooper Skottie Foster, an African American woman and a good cop who must find a way to keep peace in her district—until she realizes the struggle between Roan and Bormann will put her and her family in grave peril.
---
What do you think about this review?
Comments
No comments posted.

Registered users may leave comments.
Log in or register now!