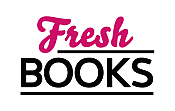 October ushers in great books with holiday themes!
"Mary Poppins would approve of the Major's unique touch"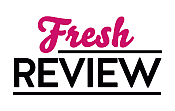 Reviewed by Monique Daoust
Posted March 6, 2018

Major Neil Wraxall needs to bring Lady Juliana home; her father, the Earl of St. Maur, wants her to forget her orphanage nonsense. After her sister's death, Juliana has dedicated her life to charity, more specifically the decrepit St. Dimas Home for Wayward Boys. It is no place for a lady, but Neil quickly senses that Juliana will not be easily deterred. Fortunately, he had arrived just in time to see that a crime lord is threatening Juliana. The orphanage is not safe, but to convince Juliana to vacate the premises, Neil will need to prepare for a battle like never before.
NO EARLS ALLOWED is a sort of reverse Mary Poppins, where Neil Wraxall, a stern military man used to getting things done his way, has to grapple with unruly boys, and it is quite amusing in a surprisingly matter-of-fact fashion. Neil feels a strong attraction to the lovely Lady Juliana, but he is illegitimate, and he exists in a dark place: he cannot forgive himself for his brother's death or that of his army colleagues.
In NO EARLS ALLOWED, Shana Galen stretches herself as a writer: Neil is one of her most intriguing heroes; a unique character, and a man after my own heart. Neil is commanding, literally; he was a Major in the army, and he is used to being in charge, but he is never arrogant or domineering, and this was very much appreciated. He is responsible, honorable, and admirable. After seeing the debacle that was her sister's marriage, Juliana has given up on ever marrying; she would rather take care of her orphans, but Neil is unlike the men she had met. The romance in NO EARLS ALLOWED is a delectable slow burn, mostly due to Neil's noble character, which was most welcome, and so different from the usual rogues and rakes. Neil and Juliana cannot deny their attraction, but they have a job to do.
Shana Galen's writing is understated elegance at its finest; the dialogues are impeccable; and the crisp descriptions add a feeling of authenticity to the setting, which takes place mostly in the orphanage situated in London's Rookeries. To accomplish his mission successfully, Neil is briefly joined by a few of his Survivors comrades, notably the enigmatic Jasper, and the somewhat foppish Rafe Beaumont, who proves to be an utter delight; these are but two of the superb secondary characters in this fabulous story. NO EARLS ALLOWED is a somewhat lighthearted romance, with gritty glimpses of the lives of the underprivileged, and where everything feels real: the action, the conflicts, the villain, and mostly the love that binds Neil and Juliana. I wish there were more romances like NO EARLS ALLOWED!
SUMMARY
It is a truth universally acknowledged
that a lady can do anything a man can do:
backwards and in high-heeled dancing slippers.
Lady Juliana, daughter of the Earl of St. Maur, needs all the help she can get. She's running a ramshackle orphanage, London's worst slumlord has illicit designs on her, and her father has suddenly become determined to marry her off.
Enter Major Neil Wraxall, bastard son of the Marquess of Kensington, sent to assist Lady Juliana in any way he can. Lucky for her, he's handy with repairs, knows how to keep her and the orphans safe, and is a natural leader of men.
Unfortunately for both of them, the scandal that ensues from their mutual attraction is going to lead them a merry dance...
---
What do you think about this review?
Comments
1 comment posted.
Re: Mary Poppins would approve of the Major's unique touch

Great review! I have this book TBR shortly! It sounds so
good!
(Sharlene Wegner 10:26pm March 21, 2018)
Registered users may leave comments.
Log in or register now!