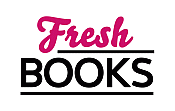 December's Must-Reads: Top Books to Close Out the Year with a Bang
"Working your way through life is tough!"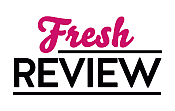 Reviewed by Viki Ferrell
Posted January 29, 2018

Women's Fiction Contemporary | Romance Contemporary
Harper Szymanski is still trying to make ends meet, two years after her divorce. She had been a stay-at-home mom to Becca, her only daughter. Now she is in the work force, using the only skills she has, taking care of household details for busy people. Her virtual assistant business, Harper Helps, is barely afloat. Somewhere along the way, she's been too busy growing her business to notice that her sixteen-year-old daughter no longer talks to her.
Becca is struggling with her own teenage issues: friends, schoolwork, boys, and sex. She doesn't talk to her mom, and her dad is practically non-existent in her life. Top priority for Becca right now is getting in her required hours for practice driving to get her license, but no one has time for her.
Harper's sister Stacey has her own troubles. A published and renowned biochemist, Harper is pregnant with her first child at the age of forty and is afraid she won't know how to be a mom. She has a head knowledge that she's pregnant, but her heart knowledge is lacking. Her husband Kit is very supportive and is going to give up his teaching job to be a stay-at-home dad. Adding to that stress, Kit's nephew comes to live with them, because his mom (Kit's sister) is at another rehab center for drug abuse.
SISTERS LIKE US is the fourth book in Susan Mallery's Mischief Bay series. This is a story about family dynamics and hard life lessons. It's a story about mother-daughter relationships and being afraid to move forward and getting life wrong. Some of the moments in this story are heart-wrenching, and some will just plain warm your heart. These three ladies are strong characters with admirable traits, although they are also flawed. They are surrounded by supporting characters you will grow to love and learn to hate as the storyline moves along. Only a few previous characters are pulled back into this story in one brief chapter from other books in this series, so this one could easily be read as a stand-alone. You will not be disappointed though!
SUMMARY
Divorce left Harper Szymanski with a name no one can spell, a house she can't afford and a teenage daughter who's pulling away. With her fledgling virtual-assistant business, she's scrambling to maintain her overbearing mother's ridiculous Susie Homemaker standards and still pay the bills, thanks to clients like Lucas, the annoying playboy cop who claims he hangs around for Harper's fresh-baked cookies. Spending half her life in school hasn't prepared Dr. Stacey Bloom for her most daunting challenge—motherhood. She didn't inherit the nurturing gene like Harper and is in deep denial that a baby is coming. Worse, her mother will be horrified to learn that Stacey's husband plans to be a stay-at-home dad…assuming Stacey can first find the courage to tell Mom she's already six months pregnant. Separately they may be a mess, but together Harper and Stacey can survive anything—their indomitable mother, overwhelming maternity stores and ex's weddings. Sisters Like Us is a delightful look at sisters, mothers and daughters in today's fast-paced world, told with Susan Mallery's trademark warmth and humor.
---
What do you think about this review?
Comments
No comments posted.

Registered users may leave comments.
Log in or register now!