"Tenley's life is over, but her Everlife has just begun."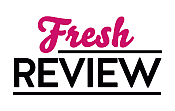 Reviewed by Shellie Surles
Posted January 16, 2018

Young Adult | Young Adult Fantasy
Tenley "Ten" Lockwood was murdered by her best friend. She died way too young and had so much more she wanted to do. Now her Everlife has just begun and because she possesses are rare supernatural ability, she will be tested sooner than she can be possibly ready.
The light, Troika and the dark, Myriad are fighting a war that has been raging and costing lives for a very long time. Ten's powers will change the direction of the war. Ten's biggest problem is that the boy she loves is part of Myriad and she is sworn to Troika. Will either one of them be prepared to give up everything for the other and make a life together or will they destroy the other to save their chosen people?
LIFEBLOOD is a young adult book part of the Everlife series by Gena Showalter. Though I did not read book one I was able to pick up book two LIFEBLOOD and dive right into the series. Gena Showalter did a great job of letting you know what happened in the last book without overdoing it.
When I started the book I did not think I was going to enjoy it, Ten is big into numbers and thinks about everything using numbers and describing what they mean. Plus she writes and thinks up poems, two of my least favorite things: numbers and poetry. Amazingly though, she did a really good job of keeping me in the story and uses the numbers and descriptions well. I may even have learned something. Gena Showalter has created a fascinating world, with good characters and you will enjoy following them. The outcome of their lives will change the world as they know it.
SUMMARY
"My Firstlife is over, but my Everlife is only now beginning."
With her last living breath, Tenley "Ten" Lockwood made her choice and picked her realm in the Everlife. Now, as the war between Troika and Myriad rages, she must face the consequences.
Because Ten possesses a rare supernatural ability to absorb and share light, the Powers That Be have the highest expectations for her future—and the enemy wants her neutralized. Fighting to save her Secondlife, she must learn about her realm from the ground up while launching her first mission: convincing a select group of humans to join her side before they die. No pressure, right?
But Ten's competition is Killian, the boy she can't forget—the one who gave up everything for her happiness. He has only one shot at redemption: beating Ten at a game she's never even played. As their throw-downs heat up, so do their undeniable feelings, and soon, Ten will have to make another choice. Love…or victory.
---
What do you think about this review?
Comments
No comments posted.

Registered users may leave comments.
Log in or register now!