"Love is always worth fighting for"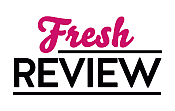 Reviewed by Gabrielle Lee
Posted January 11, 2018

In FOR THE BEAR'S EYES ONLY by Kathy Lyons readers are treated to an engaging story full of emotions. Alan and Tonya have known each other for years and he has always loved her, but Tonya never seemed to reciprocate his feelings. Soon Alan just about gives up on his dreams and when he is tortured, and drugged Alan leaves the safety of his pack believing that he is not missed or cared for. When Tonya is sent to get Alan, she must make a choice and tell him just what he means to her or lose Alan forever.
It was nice to see Alan and Tonya's relationship blossom into something more. After his torture Alan begins to see things differently and it was nice to see him find himself and fight for what he wants and needs. Tonya is a strong woman and loves with all her heart. I enjoyed seeing her fight for Alan and what they have. As the two work together against the enemy their emotions begin to show and deepen. Their relationship is full of ups and downs but in the end the two learn that love is worth fighting for.
FOR THE BEAR'S EYES ONLY is book number three in the Grizzlies Gone Wild series by Kathy Lyons. In it we get Alan and Tonya's story. The two make a wonderful couple. Alan's life changed when he was tortured and not for the better, but Tonya sees more than a beast in Alan. She is more than ready to fight for her mate and their love. If only Alan can find a way to see a future for them. Revenge and hate go a long way, but love is stronger. It was nice to see Alan and Tonya work through everything and learn to trust each other. I liked that with the help of Tonya Alan finds a way to come to terms and accept who he is now. The two learn the hard way that love is always worth fighting for.
FOR THE BEAR'S EYES ONLY continues in the same world and readers should read the previous book so that they can fully understand and enjoy this world and its inhabitants. It is a nice addition to the series. Their story moves at a nice pace and I was quickly immersed in Alan and Tonya's adventure right from the start.
SUMMARY
BEAR ON THE PROWL
Life as Alan Carman knew it is over. After he was captured and tortured by a mysterious enemy, the lawyer's latent grizzly-shifter DNA was triggered. The old Alan is gone, and in his place is a terrifying vicious beast that lives and breathes for revenge. He will track down the person who did this to him-and it'll be the last thing he ever does.
Tonya Kappes refuses to let Alan run headlong to his death. A bear-shifting deputy-and the Gladwin Clan's beta-Tonya faces Alan with one weapon: the love that's lingered between them since they were kids. But the idealistic man she knew has changed...into something raw, primal, and unbelievably sexy, igniting every lustful cell in her body. And, if Alan can't learn to love the beast inside himself, maybe he can love the animal in her . . .
Videos
---
What do you think about this review?
Comments
No comments posted.

Registered users may leave comments.
Log in or register now!