"Amazing cast of characters bring this story to life."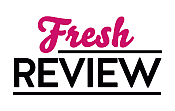 Reviewed by Sandra Wurman
Posted December 4, 2017

WOW, quite a case for nature versus nurture. Guilt and self- condemnation for something done many years before, it seems everyone involved is trying hard to live down the repercussions of their actions. But truly, these decisions weren't necessarily make with contempt or avarice. In the end, the result was to wedge a huge chasm in a family already in turmoil.
Somehow Susan Mallery wants us to grow to understand, like and forgive those directly involved in dividing this family. And she gets the job done in her own special way, through letting us get to know these characters, recognizing their flaws and acknowledging their attributes. Susan Mallery's booklist is filled with wonderful, memorable stories about all kinds of families and in SECRETS OF THE TULIP SISTERS, we are once again treated to a fabulous tale.
Olivia and Kelly were enmeshed in the awful destructive life and marriage of their parents who could no longer manage to stay together. No amount of compromise would get this couple over the hurdle and the anger was deep-seated and earned. No doubt about it. Olivia and Kelly were the casualties.
SECRETS OF THE TULIP SISTERS revolves around extraordinary normal characters handling their own issues, mostly with aplomb. But as in real life, everyone needs a good support group or person and luckily these folk have that. Friendship, family and unconventional relationships forged a monumental, meaningful togetherness.
It all seems to start with the return of Griffith Burnett to Tulpen Crossing. For some reason, Griffith seems to pop up where ever Kelly is. While in high school Kelly would have bet he didn't even knew she existed which is the mantra of every girl where the guy is the town football legend. They would never be in the same universe. But that didn't stop Kelly, young and impressionable, from dreaming and getting her fragile feelings hurt. But now her grown-up imagination is taking off. They are living in a small town. Bumping into people is a common occurrence.
Kelly's attitude and self-appraisal is a sad example of how we beat ourselves up when we think we don't measure up. Olivia, Kelly's sister, according to Kelly does. Kelly takes after her father, down to earth, ordinary, hardworking tulip farmers. Olivia takes after their mother. According to Kelly's friend Olivia is like an exotic tulip. I'm sure you are getting the picture. So in Kelly's mind, there is absolutely no reason why Griffith seems to be paying attention to her. No reason at all. And each time they bump into each other it rackets up her angst to still another level.
Griffith has an intriguing successful career, he designs and builds tiny houses. And he knew what it would take to bring his business to the next level. Griffith had his own personal challenge, his ex-baseball playing brother Ryan. Ryan knew how to take advantage and dodge any real responsibility. Quite the opposite of his older brother Griffith.
And let's not forget the last little player in this books drama, Olivia. Living the good life, staging homes to up her margins in selling homes and playing second fiddle to her boss. Olivia would give anything to try again for a relationship with Ryan. Being with Ryan would mean she finally made it. But being with Ryan meant going back home. Ugh.
It all points back to Olivia and Kelly's mother leaving them and their father. Olivia still looking to be that special person in someone's life. Kelly had that special relationship with their dad. Olivia adored her mother. Well, she did adore her mother until she started working for her. And it seems as if that isn't working that well. So Olivia is going home for the summer.
All paths seem to converge in Tulpen Crossing. Don't miss a minute of this amazing, page-turner that makes you realize how talented Susan Mallery is. She created a world filled with the most wondrous characters, leads and support cast. SECRETS OF THE TULIP SISTERS is a truly standalone book, not part of any series, but it could be. Saying goodbye to the people you've met will be very difficult. Truly a Susan Mallery masterpiece.
SUMMARY
Don't miss this heart-warming tale about family, and the unbreakable bond between sisters. From the #1 New York Times bestselling author of Daughters of the Bride comes the feel-good novel of the year!
Kelly Murphy's life as a tulip farmer is pretty routine—up at dawn, off to work, lather, rinse, repeat. But everything changes one sun-washed summer with two dramatic homecomings: Griffith Burnett—Tulpen Crossing's prodigal son, who's set his sights on Kelly—and Olivia, her beautiful, wayward and, as far as Kelly is concerned, unwelcome sister. Tempted by Griffith, annoyed by Olivia, Kelly is overwhelmed by the secrets that were so easy to keep when she was alone.
But Olivia's return isn't as triumphant as she pretends. Her job has no future, and ever since her dad sent her away from the bad boy she loved, she has felt cut off from her past. She's determined to reclaim her man and her place in the family…whether her sister likes it or not. For ten years, she and Kelly have been strangers. Olivia will get by without her approval now.
While Kelly and Olivia butt heads, their secrets tumble out in a big hot mess, revealing some truths that will change everything they thought they knew. Can they forgive each other—and themselves—and redefine what it means to be sisters?
Told with Mallery's trademark heart and humor, the Tulip Sisters are in for the most colorful summer of their lives…
---
What do you think about this review?
Comments
No comments posted.

Registered users may leave comments.
Log in or register now!