"A perfect match found in this sexy and charming tale"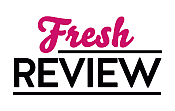 Reviewed by Miranda Owen
Posted November 30, 2017

Romance Contemporary | Romance Erotica Sensual
A RANCHER'S HEART is book one in Vivian Arend's Heart Falls contemporary cowboy series. As a Vivian Arend fan, I was super excited about this new series. Although the first book in any series can sometimes be hard to dig into - I love this book. A RANCHER'S HEART is perfect for readers who enjoy the single dad trope, as well as stories about hot cowboys.
As with previous Vivian Arend books, A RANCHER'S HEART is an enjoyable character-driven romance centered around family. Tamara Coleman comes to work for Caleb Stone because she desperately needs a change in scenery and a change in careers. Caleb desperately needs a live-in nanny for his two young daughters.
At first, I thought this would be a story with two people who would be antagonistic toward each other through much of the book. Caleb and Tamara originally meet in ROCKY MOUNTAIN HOME, and their introduction to each other does not go smoothly. At the beginning of A RANCHER'S HEART, when they first lay eyes on each other again, they once again feel a mixture of attraction and annoyance. Thankfully, it's not long before they are able to empathize with each other and have a mutual respect that blossoms into friendship, and then much more. Having this story told from both perspectives gives the reader better insight into the characters, and what holds them back from becoming romantically involved. Both main characters are incredibly sympathetic, and you become invested in their happily ever after. Vivian Arend balances the heartwarming scenes with Caleb's daughters, with the sensual moments between Caleb and Tamara. Part of what makes this such a good story and them a great couple, is the way the plain- speaking hero and the hard-working heroine complement each other.
A RANCHER'S HEART is a thoroughly charming and sexy story about two people who find their perfect match. The Silver Stone ranch in Heart Falls, Alberta makes a cozy and picturesque backdrop for a love story. I look forward to reading about Caleb's brothers in future books -- especially Luke. There was a tantalizing sexual tension between Luke and Stone family friend, Kellie James. I can't wait for the next Heart Falls book!
SUMMARY
Caleb Stone is wearing too many hats and it's making him crankier than usual. He's a cowboy, a father, and the head of his large family—and has been since tragedy claimed his parents over ten years ago. The ranch is struggling, but it's the title of single dad that's got him tangled up in knots. He needs a full-time, live-in nanny at the Silver Stone homestead in Heart Falls, Alberta, to help with his two little girls, but the woman about to arrive on his doorstep? Tantalizing, tempting, and trouble with capital T's.
Tamara Coleman doesn't regret the choices that led to losing her job, but she definitely needs a fresh start. When a friend recommends her for a nanny position in a new town, she swears this time it'll be different. No more acting on impulse—except sexy, gruff Caleb is exactly the kind of man who pushes all her buttons. And what's more, it's so much fun to push his in return. Sparks fly between Tamara and her gorgeous boss, but she can't risk her position, and he doesn't dare risk his heart.
With two people fighting their true natures, something's going to give. Luckily, there's more than one way to capture a rancher's heart.
---
What do you think about this review?
Comments
No comments posted.

Registered users may leave comments.
Log in or register now!