"A very entertaining collection with androids to suit everyone's taste"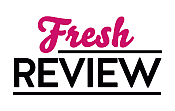 Reviewed by Monique Daoust
Posted November 3, 2017

MORE HUMAN THAN HUMAN is an anthology that focuses on primarily on androids and their perception over the past twenty years. Given the technological advances during that period, I think it was a wise choice from Mr. Clarke. The introduction consists of a brief history and definitions of robots, androids, cyborgs, and various humanoids and their differences. I am not a habitual reader of sci-fi, although I enjoy stories of "mechanical men" because of their relevance to our humanity, and possibly their presence in our future. I chose to give a brief glimpse of my favorites and why I enjoyed the stories, this in order of preference.
WE, ROBOTS by Sue Lange
The narrator is Avey, an affordable android, whose purpose in this family is to act mostly as babysitter and bodyguard for Angelina, whose parents are employed as human domestics to the wealthy. Avey is rather snarky, the voice is fabulous and the android's observations on humans are often very funny and has a look at ourselves a bit more closely. The author's vocabulary is extremely creative, and there are several species of humanoids mentioned. WE, ROBOTS is the world as "opticalized" by a very insightful and engaging android. I thought it was positively riveting, very entertaining, and I loved it so much that I will look further at Sue Lange's literary production; excellent!
BRISK MONEY by Adam Christopher
This is fantastic! The narrator is Ray, an android PI, who is kidnapped at gunpoint. Set in 1962, it has a certain noir vibe and a twist I had never read before. I love the creativity at work with regards to technology, it's an angle I had never thought of. I really liked that the author took into account that it is set in the 1960s, the twist is simply brilliant. Fans of Philip K. Dick will love this one!
TODAY I AM PAUL by Martin L. Shoemaker
Again, the narrator is the android, a medical attendant for Mildred, who suffers from Alzheimer. "I" has is programmed to emulate Mildred's family members, and it is a perfectly lovely story. "I" might be an android, but there is much to learn from this story as humans, and the ending could not have been better.
ACT OF FAITH by Fadzlishah Johanabas
Daud has an advanced household android that he calls Sallehuddin. Daud is a practicing Muslim and teaches Sallehuddin the Quran. An excellent story on tolerance, and probably not what you might be expecting.
DOLLY by Elizabeth Bear
Dolly is a sex toy and a maid who has a new look whenever necessary, and one day she is found beside the body of billionaire Clive Steele? Did she kill him, if so, how should Dolly be dealt with? As a human or not? DOLLY pulled me right in, I really loved this world and the murder mystery. I would have liked more, as it is really short; it is well written and very entertaining.
THE DJINN'S WIFE by Ian McDonald
This a longish novella with terrific visuals and a stream of consciousness feel to the writing. Set in Delhi, it recalls Bollywood movies; it is fun, colorful, and imaginative.
AND THE ENDS OF THE EARTH FOR THY POSSESSION by Robert B. Finegold M.D.
This novella is built on the premise of an alternate post-WWII world, and a New Europe; it is a very intriguing world. Rabbi Albert Makal and Officer Danel make a compelling pair. Danel is an automaton and I loved how he evaluated his status in the universe with faultless logic. This is a very well-written story, in spite of the haphazard French, which I hope will be corrected upon final editing. I really liked this one.
THE BIRDS AND THE BEES AND THE GASOLINE TREES by John Barnes
Stephanie, a reporter, and her much older husband Lars, an oceanographer, are investigating the Southern Ocean, along with Lars' former wife, Nicole -- a humaniform. Nicole is a superstar, forever gorgeous, she and Lars were married ten years for very interesting reasons, and Stephanie is a bit jealous. And I thought this story was just great! Fast-paced, very well written, with very engaging characters; and Nicole is totally awesome, as she would say!
There are a few recurring themes: the enhanced or mechanical soldier, which doesn't seem very far-fetched, but also the caretaker; both I feel reflect some of our current -- and maybe pressing -- preoccupations. I loved the international flavor to the MORE HUMAN THAN HUMAN, not only because of the writers' nationalities but also for the various settings apart from the United States: India, China, and Canada, and also that some stories take place in the future, in alternate realities, but also traditional lore. I had never thought about it, but I found I prefer when the android is the narrator; more intriguing maybe? MORE HUMAN THAN HUMAN has stories of every length and every type; everyone is sure to find several that will appeal to their particular taste.
SUMMARY
Clarkesworld publisher Neil Clarke collects a reprint anthology of artificial human-themed short fiction.
The idea of creating an artificial human is an old one. One of the earliest science-fictional novels, Frankenstein, concerned itself primarily with the hubris of creation, and one's relationship to one's creator. Later versions of this "artificial human" story (and indeed later adaptations of Frankenstein) changed the focus to more modernist questions… What is the nature of humanity? What does it mean to be human?
These stories continued through the golden age of science fiction with Isaac Asimov's I Robot story cycle, and then through post-modern iterations from new wave writers like Philip K. Dick. Today, this compelling science fiction trope persists in mass media narratives like Westworld and Ridley Scott's Blade Runner, as well as twenty-first century science fiction novels like Charles Stross's Saturn's Children and Paolo Bacigalupi's The Windup Girl.
The short stories in More Human than Human demonstrate the depth and breadth of artificial humanity in contemporary science fiction. Issues of passing . . . of what it is to be human . . . of autonomy and slavery and oppression, and yes, the hubris of creation; these ideas have fascinated us for at least two hundred years, and this selection of stories demonstrates why it is such an alluring and recurring conceit.
---
What do you think about this review?
Comments
1 comment posted.
Re: A very entertaining collection with androids to suit everyone's taste

This sounds like an interesting read. I've not read
traditional science fiction in years but this could do it!
Thanks.
(Kathleen Bylsma 3:23pm November 9, 2017)
Registered users may leave comments.
Log in or register now!