"Can Ivy and Her Gargoyle Warrior save the World.....and fall in love??"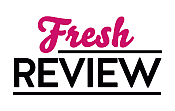 Reviewed by Sherri Morris
Posted November 1, 2017

Romance Paranormal | Fantasy Urban
The final battle has arrived. HARD BREAKER is the conclusion of author Christine Warren's Gargoyles series. The Servants of Darkness are trying to free the remaining of the Seven from their magical prisons. In doing so, the Darkness has searched and murdered any and all known Wardens they have come across. As suspected, the Darkness had infiltrated itself directly into the members of the Guild and destroyed it with the bombing of their headquarters in Paris. The Actions of the Darkness have also brought forth some unsuspecting Wardens to summon a Stone Guardian. The first four Wardens have been a woman of power or with a unique power that had summoned a Male Guardian. The Fifth was a Man of power to summon the first ever Female Guardian. Now the sixth Guardian has been set free.
Ivy Beckett has a gift that she looks at like a curse. She can hear things that are happening in distant locations. Which is why she knew the moment her Uncle and Cousin were murdered by the servants of Darkness. Since then she has been helping guardians who have been in hiding escape London for a safe house in Paris. On one of her safe house runs, she encounters a group of demons. What she doesn't expect is the large stone Gargoyle to appear to help her. She also didn't expect to have such a strong reaction to him. Ivy has done everything she can think of to keep her distance from the Guardian, but he doesn't make it easy on her. When another Guardian and Warden show up at one of Ivy's safe houses, she had more questions than answers. The fact that there are additional Guardian and Warden are doing their part in their own corners of the world, is also a shock to Ivy as well. When everyone meets in one place in Paris for the final battle, they learn that there is a Seventh Guardian that had awakened long before anyone else had.
The strategy for the final battle will be to lock the Seven of Darkness back into their magical prisons but also save their Guardian that has been holding the final prison closed since his awakening.
I absolutely loved HARD BREAKER. Christine Warren's writing just has something about it that draws a reader into its pages and not let go. I was thrilled to learn that Christine Warren was releasing this series. I fell in love with her series of Others, so I could not wait to get my hands on this series. In true Warren fashion, this series has its strong independent women, alpha warrior men, heated chemistry and an action-packed plot that will keep you immersed into her paranormal world. No one can pull off a series like Christine Warren. I can't wait for her new series Alphaville due out in 2018!
SUMMARY
From New York Times bestselling author Christine Warren comes Hard Breaker, the sixth book in her Gargoyles series where even the most beastly gargoyle is able to win the heart of a beautiful human female.
Ivy Beckett's gift feels more like a curse. She can hear things happening in distant locations, which is how she knows the very instant her family is killed by servants of the Darkness. Furious, she joins the fight to save the world – but the losses are mounting up. She thinks only a miracle can save them—but she doesn't expect the miracle to come in the form of a handsome gargoyle.
Baen is a fearsome Guardian, but when he awakes, even his surprised by war that is going on. But what's even more distracting is beautiful Ivy. Driven by passion, she's ready to charge head-first into battle. But Baen's primal instincts to protect what's his rise within him, and Ivy is dangerously attracted to him. Can she and her gargoyle warrior save the world…and fall in love?
---
What do you think about this review?
Comments
1 comment posted.
Re: Can Ivy and Her Gargoyle Warrior save the World.....and fall in love??

Hate to see it end! Thanks for the review and love the
series!
(Kathleen Bylsma 3:40pm November 2, 2017)
Registered users may leave comments.
Log in or register now!