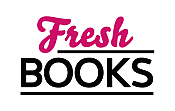 Giving thanks for reading in November
"Love conquers all, even a man of very few words"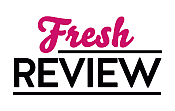 Reviewed by Monique Daoust
Posted October 29, 2017

Lady Lorraine Caldwell is desperately in love with Francis, she even wanted to elope, but Francis was adamant: he needed Lorraine's father, the Duke of Ridlington, to agree to the match. Ridlington suspects Francis is after Lorraine's large dowry, and to keep her from acting rashly, Ridlington has started thinking of hiring a bodyguard for his strong-willed daughter. Ewan Mostyn, the neglected third son of an earl, was a war hero. He is a man of action and is now employed as a muscle man in a gentleman's club. One evening, when a disturbance occurs and Ewan swiftly dispatches the belligerents, Ridlington knows he has found his man. Ewan refused until he learns the identity of Lorraine's suitor.
THIRD SON'S A CHARM is the first book in Shana Galen's brand new series The Survivors. They are the remaining twelve men of a troop of thirty who came back from the Napoleonic wars. Ewan has a chip on his shoulder the size of a continent, being shunned and ridiculed his whole life for a disability that makes him appear dim-witted. Nobody will call him stupid, and given his size and his muscle mass, he can shut them up. He is also a man of very few words. Regardless of his leonine splendor, I never connected with him, mostly because of his barely contained rage, his aggressive behavior, and his violent musings. While he is an interesting character, he was not my idea of a romantic hero. I also felt that the fact that he speaks so very little made for very static reading, as Lorraine and Ewan's conversations bordered on monologues conducted by the chatty Lorraine.
Lorraine is a beautiful character, and I understood perfectly why she would be attracted to Ewan. She is a very passionate woman, and Ms. Galen wrote a convincing heroine who acknowledges that she cannot wait to experience the bliss of the marital bed, and curses the society she lives in, which forbids her to enjoy the same sexual freedom the men have. I loved the camaraderie between the former soldiers, and Jasper and Neil's interactions are a riot. In THIRD SON'S A CHARM, Shana Galen solidly establishes the setting for the series, while her vibrant descriptions bring the Regency era to life. As expected for this author, a little mystery was unavoidable, and I wished there had been more of it because watching Neil, Ewan, Rafe, and Jasper work together was very exciting.
SUMMARY
Ewan Mostyn thinks a job as a duke's daughter's bodyguard will be easy—but Lady Lorraine has a few tricks up her sleeve that spark an undeniable passion
Fiercely loyal to his friends and comrades, Ewan Mostyn is the toughest in a group of younger sons of nobility who met as soldiers and are now trying desperately to settle back into peaceful Society. Ewan trusts his brawn more than his brains, but when he's offered a job watching the Duke of Ridlington's stubbornly independent daughter, he finds both are challenged.
Lady Lorraine wants none of her father's high-handed ways, and she'll do everything in her power to avoid her distressingly attractive bodyguard—until she lands herself in real trouble. Lorraine begins to see Ewan's protectiveness in a new light, and she can only hope that her stoic guardian will do for her what he's always done—fight for what he wants.
---
What do you think about this review?
Comments
1 comment posted.
Re: Love conquers all, even a man of very few words

Great review Monique!!! I loved this book!!
(Lisa Hutson 9:01pm October 29, 2017)
Registered users may leave comments.
Log in or register now!