"Lies, Betrayals, Will Have You Checking Under The Bed!"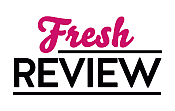 Reviewed by Patricia (Pat) Pascale
Posted September 20, 2017

Sutton and Ethan Montclair is the beautiful couple. But in their gorgeous five bedroom, three fireplace Victorian home in Franklin, Tennessee, along with two BMW's, a hefty portfolio, successful careers as authors, their marriage is beginning to crack. When Ethan goes down to breakfast, he expects to see his wife, as always, eating her cereal and reading the newspaper. No Sutton. Instead, a note telling him she has left him. She is very unhappy and he is not to try to find her.
Stunned, then angry, he is more confused when he finds her handbag with cash and her credit cards, her phone, computer, all her clothes and her car is in the garage. What is she trying to do? Is it drama? Has someone taken her? He calls her mother, who stops by and casually asks for her check that she receives monthly from her daughter. She seems unconcerned that Sutton is gone and thinks she will return soon. He calls her BFFs, who have heard nothing from her and urges Ethan to call the police. He goes onto her computer to check their financial info and finds there is $50,000 missing. He calls the police and after their initial interview, he becomes their number one suspect and they begin to really dig into the task of finding a motive. They find information about the loss of their son, Dashiel, from SIDS (Sudden Infant Death Syndrome).
J. T. Ellison tells a shocking story of lies, deceptions, and betrayals. I was not able to put this book down and had many incorrect theories, and motives. The only thing I guessed correctly was a third person who left a trail of destruction, murder, and lots of pain for Sutton and Ethan. The plot was clever with characters that were impossible to admire. At times, I found Ethan extremely weak, while Sutton was cold, calculating and selfish. The rookie police officer, Holly Graham, impressed me with her work ethics, her warmth and her unfailing belief in Ethan. She was a nice addition to this psychological thriller that leads on a path with many, many twists and turns that promise to amaze you. I like Ms. Ellison's writing style, short chapters with a title on each to whet your appetite and continue on to the finale which had several surprises. I am a fan and totally enjoyed LIE TO ME.
SUMMARY
Domestic noir at its best. Readers will devour this stunning page-turner about the disintegration of a marriage as grief, jealousy, betrayal and murder destroy the facade of the perfect literary couple. New York Times bestselling author J.T. Ellison takes her exceptional writing to a new level with this breakout novel.
They built a life on lies
Sutton and Ethan Montclair's idyllic life is not as it appears. They seem made for each other, but the truth is ugly. Consumed by professional and personal betrayals and financial woes, the two both love and hate each other. As tensions mount, Sutton disappears, leaving behind a note saying not to look for her.
Ethan finds himself the target of vicious gossip as friends, family and the media speculate on what really happened to Sutton Montclair. As the police investigate, the lies the couple have been spinning for years quickly unravel. Is Ethan a killer? Is he being set up? Did Sutton hate him enough to kill the child she never wanted and then herself? The path to the answers is full of twists that will leave the reader breathless.
Excerpt
Something's Missing

Franklin, Tennessee

Now

Ethan found the note ten minutes after he rolled out of bed that Tuesday, the Tuesday that would change everything. He came downstairs yawning, scratching his chest, to…nothing. Empty space, devoid of wife.

Sutton always began her morning at the table with a bowl of cereal, a piece of fruit, and a cup of tea and read the paper, scoffing at the innumerable typos—the paper was going under, paying for decent copyediting was the least of their worries. A bowl full of cereal, a glass of milk and a spoon would be laid out for him, the sports page folded neatly by his seat. Always. Always.

But this morning, there was no evidence Sutton had been in the kitchen. No newspaper, no bowl. No wife.

He called for her. There was no answer. He searched through the house. Her bag was in her office, her cellphone, her laptop. Her license was stashed in her small wallet, all her credit cards present and accounted for, a twenty folded in half shoved behind them.

She must have gone for a run.

He felt a spark of pleasure at the thought. Sutton, once, had been a health nut. She'd run or walked or done yoga every day, something physical, something to keep her body moving and in shape. And what a shape—the woman was a knockout, willowy and lithe, strong legs and delicate ankles, tendons tight and gleaming like a thoroughbred. A body she sculpted to match his own, to fit with him.

Ethan Montclair couldn't have a dog for a wife, no. He needed someone he could trot out at cocktail parties who looked smashing in a little black dress. And not only looked good, but sounded good. He needed a partner on all levels—physical and intellectual. Maybe it was shallow of him, but he was a good looking man, drew a lot of attention, and not only did he want his wife to be stunning, he wanted her to be smart, too. And Sutton fit the bill.

He knew they made a powerful, attractive couple. Looks and brains and success, so much success. That was their thing.

After Dashiell, she'd bounced back into shape like the champion racehorse she was, though later, when their world collapsed, she'd become tired and bloated and swollen with medications and depression, and she no longer took any interest in being beautiful and fit.

That she'd decided to start running again gave him hope. So much hope.

Spirits lifted, he went back to the sunny, happy kitchen and got his own bowl, his own milk. Made a pot of tea, whistling. Went for the stevia—no sugar for the health- conscious Montclairs, no, never.

That was when he saw it. Small. White. Lined. Torn from a spiral bound notebook, a Clairefontaine, Sutton's favorite for the smooth, lovely paper.

This…thing…was incongruous with the rest of their spotless kitchen. Sutton was above all things a pathological neatnik. She'd never just leave something lying about.

All the happiness fled. He knew. He just knew. He'd been all wrong. She hadn't gone running.

He picked up the note.

Dear Ethan,

I'm sorry to do this to you, but I need some time away. I've been unhappy, you know that. This shouldn't come as a big surprise. Forgive me for being a coward. Forgive me, for so many things.

Don't look for me.

S

She was gone.

He felt something squeezing in his chest, a pain of sorts, and realized that his heart had just broken. He'd always thought that a stupid, silly term, but now he knew. It could happen, it was happening. He was being torn in two, torn to shreds. No wonder there were rites warning against this—What therefore God hath joined together, let not man put asunder.

God was ripping him apart in punishment, and he deserved it. He deserved it all.

He didn't cry. There were no tears left for either of them to shed.

He put the note down carefully, as if it were a bomb that might go off with the wrong touch. Went to their bedroom. Nothing seemed out of place. Her brush, her makeup case, her toothbrush, all lined up carefully on the marble. Her suitcase was in the closet.

He went back downstairs to her office, at the back of the house. Doubled checked.

Her laptop was on her desk.

Her cellphone was in the charger.

Her purse was on the floor next to her chair.

Her wallet inside, the smiling DMV photo that made her look like a model.

Like a zombie, he moved back to the kitchen. He opened the refrigerator and got out the milk. Poured cereal in the bowl. Dropped the stevia into his tea. Sat at the empty table, stared at the spot where his wife's head should have been.

What was he supposed to do now? Where could she be? He ran through the possibilities, the places she loved, discarding one after another. Surely he was wrong in his thinking. Surely she'd simply run away, to one of her friends. That's where she'd gone. Should he call Ivy and see if Sutton was camped in her kitchen, instead of his? Should he give her some time, and space, like she asked?

She left without her things, Ethan. Sutton's lifelines are her laptop and phone. It's her office, her world.

A dawning realization. Sutton hadn't shaken the depression, not completely. She was still prone to fits of melancholy. She might have done something stupid, crazy. She'd tried once before, after…Oh, God. Her words. Perhaps she was telling him exactly what she'd done.

I'm a coward. Forgive me. Don't look for me.

He threw the bowl of cereal across the room.

"Bloody f**king hell. You selfish, heartless bitch."
---
What do you think about this review?
Comments
No comments posted.

Registered users may leave comments.
Log in or register now!