"Believing in yourself can be the most difficult thing"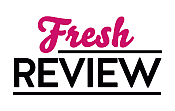 Reviewed by Sandra Wurman
Posted August 13, 2017

Women's Fiction Contemporary | Romance | Inspirational Romance
Yes -- this is a book about having faith -- surely in a higher authority -- but also something closer at hand -- yourself. Often life hands people truly more than they can deal with normally. But then again who said life is supposed to follow a path deemed normal. It would seem that normal is overrated. What happens when the person no longer sees themselves as valuable. Such is the core of ANY DREAM WILL DO by Debbie Macomber.
When being counselled Shay was asked quite candidly by her counselor Lilly -- what was her dream. Dream life, dream job, dream existence -- anything large or small. Shay didn't believe she had the right to dream. But Lilly was firm -- and her directive was simple -- any dream will do.
What does it mean to have a dream -- more important though is how devastating is it to no longer dream. Coming out of jail after serving a three year sentence for embezzling Shay had no expectations much less dreams. Jobless, hopeless, direction less Shay now had to figure out what she could do to prevent becoming a part of the homeless masses. Even small towns had their share.
But hoping for any dream or wish to be answered takes a giant leap of faith. After being truly thrown under the bus by her own brother it is only fair to realize how Shay is reluctant to let anyone close. The loss of her mother, the physical abusive father and now the betrayal of the brother Shay had dutifully protected.
Somehow Shay winds up in sitting in the back of a small church in Seattle Washington. Could be fate or just plain luck -- either would be almost impossible for Shay to accept. So now what? The cards have been dealt. Now you have to work with them to make the best possible hand. Hope House is a wonderful start.
Walking into the Pastor Drew's church was to be a turning point for Shay. Drew's life had been through major turmoil after his wife's death which consumed his every thought. He was just going through the motions -- doing the best he could with his two children -- but his friends and parishioners knew better. Somehow this meeting of Pastor Drew and Shay -- two lost souls -- would come to be something truly miracle. Time was going to tell just what the future would hold and hopefully the past could find its way to the back of memory allowing new bright memories to explore.
ANY DREAM WILL DO by Debbie Macomber is a study in human tolerance and friendship. It's also about never judging a book by its cover. The people that surround Shay and become her friends and support are as eclectic as any I've ever experienced. Debbie Macomber masterfully shows how all people have value -- most just don't understand or acknowledge theirs. How sad -- but in ANY DREAM WILL DO Debbie Macomber doesn't let you feel badly for these folks. Instead she puts the emphasis on their inner strengths -- and their faith -- in themselves after much soul searching and in others.
SUMMARY
Shay Benson adored her younger brother, Caden, and that got her into trouble. When he owed money, Shay realized she would do anything to help him avoid the men who were threatening him, and she crossed lines she never should have crossed. Now, determined to start fresh, she finds herself in search of a place to stay and wanders into a church to escape from the cold.
Pastor Drew Douglas adored his wife. But when he lost her, it was all he could do to focus on his two beautiful kids, and his flock came in a distant third. Now, as he too is thinking about a fresh start, he walks through his sanctuary and finds Shay sitting in a pew.
The pair strike up a friendship—Drew helps Shay get back on her feet, and she reignites his sense of purpose—that, over time, turns into something deeper, something soulful, spiritual, and possibly romantic. Even Drew's two children are taken with this woman who has brought light back into their lives. Perhaps most important, Shay learns to trust again as she, in turn, proves herself trustworthy to her adopted community.
But Caden's return to town and a disastrous secret threaten to undo the life Shay has tried so hard to rebuild. It will take the utmost courage and faith if she and Drew hope to find healing and open their hearts to a brighter future.
---
What do you think about this review?
Comments
1 comment posted.
Re: Believing in yourself can be the most difficult thing

Wowsers. Thanks for the review. Love Debbie Macomber.
(Kathleen Bylsma 4:56pm August 18, 2017)
Registered users may leave comments.
Log in or register now!