"A sexy story about two friends who zig and zag on the path to true love."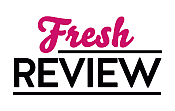 Reviewed by Miranda Owen
Posted August 1, 2017

EYE CANDY is the first book in Jessica Lemmon's Real Love series. Vince Carson and Jackie Butler have been friends for years. Both friends have gone through painful divorces. Both friends are co-Vice Presidents at the same company. What Jackie doesn't know, is that Vince's feelings for her go beyond friendship. As a way to get Jackie into the swing of dating again, and possibly looking at him in a new light, Vince hatches a very convoluted plan involving a hunky jogger. Vince's logic is extremely skewed, but I enjoy a story about a man lovesick over a woman and a story told partially from his perspective. In EYE CANDY, Vince and Jackie are their own worst enemy their path to true love is in no way smooth.
Since the guy and the girl in this story are frequently confused by each other and their emotions, I am happy that Jessica Lemmon tells EYE CANDY from both perspectives. Seeing Vince's well-hidden vulnerability and hearing his bro heart-to-hearts with his BFF Davis, gives him depth and makes him more interesting. Jessica Lemmon does a great job of bringing Vince's longing for Jackie to life. Jackie is just as realistically flawed as Vince. Her insecurities and struggle to regain her sense of self-worth and attractiveness, after being wounded by a partner's infidelity, is easy to understand. Although his methods for getting Jackie to notice him are a little kooky, the results are sizzling. The chemistry between Vince and Jackie is amazing, and the passion that unexpectedly develops between them is blistering in its intensity.
EYE CANDY is about two friends who take a zigzagged path to true love. Once again, Jessica Lemmon makes the corporate world seem sexy. The friendships are the heart of this story. Vince's friend Davis proves to be a good friend to Jackie as well as Vince and plays a great reluctant cupid. I look forward to reading what's in store for Davis in Jessica Lemmon's next Real Love book.
SUMMARY
Don't trust lust at first sight. One woman chooses reality over fantasy in this friends-to-lovers romance, a steamy standalone by "an author to keep your eye on" (Katee Robert).
Jacqueline: As an adult woman--and the vice president of a marketing firm--I shouldn't be waiting by my office window to ogle the mystery man who jogs by every morning at 11:45. Sure, he's a gorgeous, perfect specimen of the human race, but I can't bring myself to hit on a total stranger. However, my best friend-slash-colleague Vince Carson thinks I should do more than talk to the guy. In fact, he's borderline obsessive about "getting me laid." (His words.) But the more time we spend together, the more it's clear: The one I'm falling for is Vince.
Vince: Jackie Butler's got it bad for some pompous, over-pumped A-hole who struts his stuff past her window. That doesn't bother me. I know she deserves nice things. What does bother me is that she friend-zoned me big-time last year, so I can't ask her out myself. But what if I set her up with Mr. Steroids? Then, when he breaks her heart, I can swoop in and save her like the nice guy I am. Everything's going according to plan . . . until we share a ridiculously epic kiss. And suddenly anything is possible.
---
What do you think about this review?
Comments
No comments posted.

Registered users may leave comments.
Log in or register now!