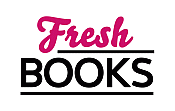 December's Must-Reads: Top Books to Close Out the Year with a Bang
"A snarky and sexy romance with a delightfully foul-mouthed feminist vampire!"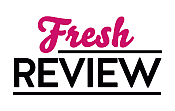 Reviewed by Miranda Owen
Posted August 1, 2017

BITE SOMEBODY ELSE is the sequel to Sara Dobie Bauer's book BITE SOMEBODY. This book has what I love most in a paranormal romance -- humor, friendship, and super sexy times. Imogene is a vampire with rock star attitude with a soft spot for her buddies, and future parents, Celia and Ian. Although Celia is a vampire and Ian is a human, this story is no TWILIGHT. Imogene's world is rocked when the enigmatic vampire hottie Lord Christopher Cuthbert III arrives on the scene to monitor Celia's unusual pregnancy. This is a story about the incredibly inconvenient arrival of love, with plenty of goofy goings-on, psycho evil vampire exes, wacky characters, and death and destruction. Sara Dobie Bauer gives enough explanation so that readers like me, who haven't read the previous book, won't be lost.
Imogene is a flawed character and a delightfully foul-mouthed feminist vampire. This is not your average romance heroine. Imogene knows who she is, what and who is important to her and is not easily manipulated. Nicholas bewitches and befuddles Imogene, but she is determined to work with him for the sake of her beloved Ian and Celia. The bulk of this book is about Imogene and Nicholas struggling with their mutual attraction and trying to figure out how a romantic relationship between them would work. Although there is vampire relationship drama, Sara Dobie Bauer injects enough humor and fab characters to lighten the mood. One thing I really like about Imogene is how she seems to value friendship and self-respect more than romance. By the time the inevitable supernatural battle royale takes place, Imogene and her crew are on the same page and trading barbs and blows with the bad guys.
BITE SOMEBODY ELSE is snarky and sexy and packed with good times, good friends, and good slayings. Under all the humor and vampire cutthroat politics, is a story with heart, and a romance to be emotionally invested in. I look forward to Sara Dobie Bauer's next paranormal romance, and to going back and reading about how Ian and Celia first got together.
SUMMARY
Imogene helped her newbie vampire friend Celia hook up with an adorable human, but now Celia has dropped an atomic bomb of surprise: she has a possibly blood-sucking baby on the way. Imogene is not pleased, especially when a mysterious, ancient, and annoyingly gorgeous vampire historian shows up to monitor Celia's unprecedented pregnancy.
Lord Nicholas Christopher Cuthbert III is everything Imogene hates: posh, mannerly, and totally uninterested in her. Plus, she thinks he's hiding something. So what if he smells like a fresh garden and looks like a rich boarding school kid just begging to be debauched? Imogene has self-control. Or something.
As Celia's pregnancy progresses at a freakishly fast pace, Imogene and Nicholas play an ever-escalating game of will they or won't they, until his sexy maker shows up on Admiral Key, forcing Nicholas to reveal his true intentions toward Celia's soon-to-arrive infant.
---
What do you think about this review?
Comments
1 comment posted.
Re: A snarky and sexy romance with a delightfully foul-mouthed feminist vampire!

I have yet to read the first book, as this the first I heard
of it, yet it sound like it has every aspects I look for in
my books. Humor, suspense, great looking men and my
favorite, a Sassy Female Vampire who dosen't it appears to
take anyone's CRAP. Wilma Salas
(Wilma Salas 6:34am August 7, 2017)
Registered users may leave comments.
Log in or register now!