"A world she never knew"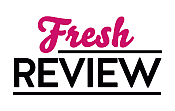 Reviewed by Gabrielle Lee
Posted July 24, 2017

Becca was perfectly happy living a regular life and going about her business until her nephew Theo disappears. When talk of shifters becomes more than talk for Becca she must trust Carl.Carl is a bear shifter and he has set his sights on Becca and the question is can Carl trust Becca? As he tries to locate Theo Carl is also trying to find a way to Becca's heart. While the two try to figure things out Carl must also deal with his clan and their disapproval of all the chaos that is happening now. Can Becca and Carl find the missing shifters as well as their own happy ever after or will Becca run from Carl's true self?
THE BEAR WHO LOVED ME is a nice beginning to this shifter series by Kathy Lyons. The author has built a wondrous world around bear shifters. This story is filled with well-rounded characters that are full of emotions. Carl is a good man trying to do the right thing and lead his clan in the right direction. Becca is a great character. I loved her personality and thought that she was a good match for Carl. I enjoyed watching their relationship grow and take shape as their story progressed. It was nice to see Becca portrayed as a strong woman who takes everything life has thrown at her with stride. Both Becca and Carl are strong individuals and when you put them together you get an almost unbeatable team. It was nice to see Becca find a way to understanding Carl and his world. She is quickly thrust into danger and Carl must find a way to not only save Becca but the others as well. I enjoyed seeing the two fight for their love as they fight for everything else. Love and trust go a long way especially when evil is lurking and waiting for its chance.
The author does a good job of bringing the romance and action together. I enjoyed my introduction into this new world and am excited to see what comes next.
SUMMARY
WHEN AN ALPHA MEETS HIS MATCH . . .
Between single-handedly running her bakery and raising her teenaged nephew, Becca Weitz thought she had a decent grip on "normal." Then her nephew vanishes, and life as she's known it changes forever. Local legends are true: bear shifters exist . . . and her nephew is part of their clan. As is Carl Carman, the sexy, larger-than-life man who has sworn to find her nephew-and the other young shifters who've gone missing.
As the leader of his clan, Carl is surrounded by enemies. He's learned the hard way that keeping a firm leash on his inner beast is key to survival, though his feelings for Becca test his legendary control. Then danger stalks too close, and Carl realizes he must unleash the raging, primal force within to protect everything he holds dear. But can Becca trust his grizzly side with her life-and her heart?
---
What do you think about this review?
Comments
No comments posted.

Registered users may leave comments.
Log in or register now!