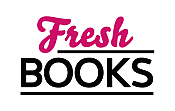 Giving thanks for reading in November
"A Terrific Suspense and the Ultimate Second Chance Romance!"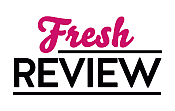 Reviewed by Monique Daoust
Posted July 24, 2017

Navy SEAL Elijah Prescott is back with his elite team, the Poseidon, after a few months; he was injured in a mission gone horribly wrong, he still has nightmares and the physical pain isn't all gone either, and his scars are there forever. But it's not over, as the traitor is still at large, and it seems he wasn't working alone, and the investigation isn't over. Someone wants Poseidon sunk, and it seems someone wants to make Elijah the fall guy. Elijah is given his first mission since coming back, but he doesn't feel up to it, he needs more time. He gets three weeks off, and he goes off to crash at his cousin Mack's. Mack books Elijah for a massage at his gym, but doesn't tell Elijah who the masseuse is: Ava, Elijah's ex-wife.
While the romance is a standalone, the story arc started in the first book, but Ms. Weber provides all the details necessary to understand what happened previously, without superfluous rehashing. CALL TO ENGAGE is written in the third person, but I marvelled at how Ms. Weber was able to create individual voices for Ava and Elijah, as well as paint their particular inner selves with such clarity: Ava has finally regained some control over her life, and I got a clear sense of her guarded optimism and her boundless energy, and her renewed, if precarious confidence; she has come a long way from her country club princess days. Elijah is stuck in a gray, dark, oppressive place, where the flames of the explosion that caused all his grief are only a noise or a shadow away. He cannot pretend, even to himself that only his unsightly scars on his legs bother him, and he can hardly wrap his head around what he perceives as a failure; Elijah Prescott never fails. And it took Tawny Weber to finally make me grasp what PTSD is really like, those were not empty words merely telling me Elijah was in mental agony, I was experiencing Elijah's horror through his eyes, in his mind.
CALL TO ENGAGE just might be the ultimate second chance romance; there were extremely serious and painful issues for Ava and Elijah's divorce, they had much growing up to do, even though they had worked on themselves while they were apart. There was always so much love between them, but still so much pain remains, and too many things were left unresolved, and both were guilty. The Team Poseidon series has been excellent from the onset, but with CALL TO ENGAGE, Tawny Weber goes for broke and shows what an insightful writer she is, how deeply she can feel her characters. CALL TO ENGAGE is a very serious, intense, and powerful look at a couple who must decide if they love each other enough to compromise, to let go of the past, and start anew, or just move away. Their relationship was such a mess, I had no idea how they could ever pick up the pieces, they really seemed doomed to fail. The lack of communication and the stubbornness from both characters was real, not one of those ridiculous misunderstandings we too often see; the pain and hurt was so real, I felt it deep inside. Elijah and Ava are incredibly conflicted, complex, and multifaceted characters, the best that Ms. Weber has ever written. I know I will make myself a few enemies here, but I thought there were just a tad too many sex scenes, although some were essential to the growth of the characters and the relationship. Some felt a touch too fluffy; Elijah and Ava's story is so mesmerizing, I thought it detracted a bit from their evolution as a couple, but it is a very minor issue. On the other hand, I loved Chloe, Ava's receptionist and friend, and I hope there is a story for this lovely character in the future.
CALL TO ENGAGE is not only the couple's heart-wrenching story, but also an amazingly well-crafted suspense that had me turning the pages as quickly as I could. I will always love Tawny Weber's light, sexy, sweet-as-candy stories, but I think she has finally shown to the world she is also a fabulous romantic suspense author, as well as an extremely astute observer of human nature.
SUMMARY
The Poseidon team are hard-bodied, fiercely competitive Navy SEALs. But when a sensitive mission goes disastrously wrong, three of the team's finest will have to trust their hearts and instincts to uncover the truth…
Lieutenant Elijah Prescott should be spending his precious leave somewhere with sun, surf and scantily clad women. Instead, he's heading home with two goals in mind. Figure out exactly how his last assignment went to hell and almost killed him—and reconnect with the woman who might offer salvation.
Ava Monroe has streamlined her life, eliminating every source of pain—including a marriage touched by tragedy. One glimpse of her ex and those good intentions turn to bad-girl desires. Her strategy: get over Elijah by getting under him again, sating herself until she can finally let go. But as betrayal within the rank of the SEALs turns deadly, there's no denying that her heart and her life are on the line. Elijah is the only man who can protect both…
---
What do you think about this review?
Comments
1 comment posted.
Re: A Terrific Suspense and the Ultimate Second Chance Romance!

Wowsers. What a great review! Thanks.
(Kathleen Bylsma 6:26pm July 25, 2017)
Registered users may leave comments.
Log in or register now!