"Life and Love Are Gifts"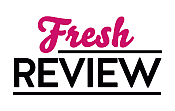 Reviewed by Kristen Donnelly
Posted July 17, 2017

I think I read the first few chapters to this one several times. I kept picking it up and putting it back down again. I just could not, for the life of me, get connected to this story. Once I committed to getting through it, I ended up thinking it was perfectly lovely, but I also know it's probably one that'll be forgotten quickly.
I have loved several of Adair's other books, so this is not to do with her craft as a writer, and I think to do with the particular characters that inhabit this work. Avery felt like she was full of quirks and not really a character and Tyson was similar. Their conflict was realistic, and their process of falling in love made sense, there was just nothing about them that made me swoon.
There's something to be said for Avery's go-get-em attitude in the light of her newly-healthy kidney. I appreciated how she was just taking life as it came, taking back control from a body that so often had made choices for her. That was nice.
Overall, I think there are a lot of contemporary romance fans that will fall for Avery and Tyson - I'm just sadly not among them.
SUMMARY
With a kidney transplant behind her, Avery Adams is determined to channel her inner adventurer and explore everything life has to offer. Only problem is, the closest she's ever come to a real-life adventure was sixth-grade science camp. So to seize the summer in her rustic Sierra Nevada town, she takes a job as a guide at the local adventure lodge. But Avery doesn't realize her biggest challenge will register at six-plus feet of rugged good looks and alpha-male charm.
As a member of the Sequoia Elite Mountain Rescue team, Tyson Donovan has made a life out of cheating death and rescuing weekend warriors from the treacherous terrain. "The world is my home" is more than just a motto; it's what scares off women who would otherwise try to tie him down. When his dad's health lands the family's adventure lodge in serious danger of going up in flames, he moves home—and quickly remembers why he left. Until he meets Avery, the irresistible new guide who makes him want to stay.
Tyson gives the inexperienced Avery a lesson in romance that her books could never teach her. And with her undeniable spirit for life, Avery shows Tyson the healing power of love. But with one misstep, everything comes crashing down, and they'll both have to take the biggest leap of all—into the kind of adventure that lasts a lifetime.
---
What do you think about this review?
Comments
No comments posted.

Registered users may leave comments.
Log in or register now!