"A smashing finale"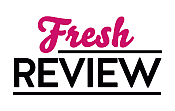 Reviewed by Patricia (Pat) Pascale
Posted June 14, 2017

Cecilia Harcourt lives with her father in a quiet village in Derbyshire, England. Single and rather bored with her lifestyle, she writes often to her beloved brother, Thomas, who is serving in the military in the American Colonies. Thomas writes often about his buddy and best friend, Edward Rokesby, who is the son of an Earl. In time the threesome begins a letter writing triangle that touches on home and hopes for the future. Edward is smitten with Cecilia from seeing her pretty face in a miniature painting and sends her a pressed wildflower. How romantic is that? It is precious to Cecilia who begins to care for this dashing stranger that she will never meet. Or will she?
When her father dies, Cecilia is alone when a distant cousin she dislikes comes "sniffing" around telling her he is the heir to her estate and that they will be married. No way will Cecilia wed this clod. When she receives word that her brother has been wounded she packs and quickly boards a ship heading to the States. He is the only family she has left and she will find him and care for him.
Upon arriving she can find no trace of Thomas but discovers his BFF Edward Rokesby,injured,and unconscious in an old church turned hospital. He needs help but they will not admit her to the hospital until she tells them she is his wife. It is just a bitty white lie but perhaps she can help him and he can help her find her brother. She nurses him, never leaving his side until one day he opens his eyes. He sees beautiful green eyes and a face that seems familiar to him. When Edward asks who she is, Cecilia tells him she is his wife. Edward does not remember anything that has happened in his life for the past three months so he accepts her story and they become close as she continues to nurse him back to health and perhaps find Thomas.
Julia Queen has long been a romance master telling delightful tales of love, this time during the Revolutionary War and the setting is New York. I admired Cecilia's courage in leaving her own country alone to find her beloved brother but instead found her always and forever love, Edward. Together they are truly sweet, funny and delicious. Edward was a swoony hero with patience, charm, and possessiveness that would help any maiden fall in love with him. Their adventure together is fun and full of pitfalls that Cecilia manages to tiptoe around. A smashing finale that I enjoyed and look forward to the next sequel. A great historical romance with colorful characters that I truly loved. Bravo.
SUMMARY
While you were sleeping...
With her brother Thomas injured on the battlefront in the Colonies, orphaned Cecilia Harcourt has two unbearable choices: move in with a maiden aunt or marry a scheming cousin. Instead, she chooses option three and travels across the Atlantic, determined to nurse her brother back to health. But after a week of searching, she finds not her brother but his best friend, the handsome officer Edward Rokesby. He's unconscious and in desperate need of her care, and Cecilia vows that she will save this soldier's life, even if staying by his side means telling one little lie...
I told everyone I was your wife
When Edward comes to, he's more than a little confused. The blow to his head knocked out three months of his memory, but surely he would recall getting married. He knows who Cecilia Harcourt is—even if he does not recall her face—and with everyone calling her his wife, he decides it must be true, even though he'd always assumed he'd marry his neighbor back in England.
If only it were true...
Cecilia risks her entire future by giving herself—completely—to the man she loves. But when the truth comes out, Edward may have a few surprises of his own for the new Mrs. Rokesby.
---
What do you think about this review?
Comments
No comments posted.

Registered users may leave comments.
Log in or register now!