"A Dallas SWAT member in NOLA faces love and danger."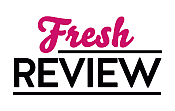 Reviewed by Annetta Sweetko
Posted June 14, 2017

Romance Military | Romance Paranormal
Remy Boudreaux returns to New Orleans with three of his SWAT team for training with the local cops. He doesn't expect anything but to enjoy the sights and sounds of home. The first night in town he finds himself on a strange WOLF HUNT and finds not a wolf but a woman.
Triana Bellamy feels someone behind her, turns and looks into the past. Remy is back and it drags forward a lot of high school angst. But Remy isn't the same person who had broken her young heart. Now he's a big, strong, tough SWAT and a werewolf. Not that werewolves exist and she will never know that about him. Funny how fate likes to throw people for very intriguing, very dangerous loops. Somehow the heart knows what the brain can't fathom.
WOLF HUNT is a nail-biting, steamy, sexy, fun read. There are so many paths that author Paige Tyler leads us down that it's a wonder we don't get lost. But, never fear we get brought right back to the important things -- love and, of course, werewolves.
Remy doesn't want to fall in love, his first love died the same day he was almost killed and turned into a shifter. He didn't want to go through that again, especially since he partly blames himself for her death. But fate has other ideas and Triana is the "One" for him. I enjoy the raids that we get to join Remy and the team on as they help the NOLA department try to take down a high profile drug dealer.
To add to everything that is going on with Remy, Triana is home to look into the death of her father after the police seemed to just let it go and this leads to some very interesting turn of events that the reader could not have expected. It was also interesting to watch as Triana learns the truth about Remy, but then she also learns somethings about her own family she certainly never expected to learn. I loved her mother. She is quite a character who adds a lot of spice and funny moments (she embarrassed Triana in front of Remy a couple of times which was so cute and such a Mom thing to do) as well as steering her daughter toward not making a mistake. She also manages to bring up some very thoughtful little tidbits that lead all the werewolves to pondering the future. You will have to read WOLF HUNT to know what I mean.
I have a weakness for stories that involve New Orleans, the bayou, the accents, I thought it was great the way Ms. Tyler brings it all to life while mixing in the danger, intrigue and romance that is so a part of her world.
If you are looking for SWAT hunks, strong, capable women, danger, intrigue, sweet and steamy then WOLF HUNT will bring you all that and more.
SUMMARY
A STORM IS BREWING...
Remy Boudreaux is back in his hometown, New Orleans. He's there with three of his fellow Dallas SWAT officers for a week of training with the NOLA PD. On the eve of a tropical storm, Remy and his buddies prowl the French Quarter. One tantalizing scent captures Remy's senses, forcing him to follow until he is face to face with Triana Bellamy—his beautiful high school crush.
After reconnecting, Remy and Triana are close—very. Remy struggles to keep things casual. Ever since his partner—and first love—was killed on the job, he's kept women at a distance.
But when a mysterious wolf pendant ropes them both into danger, Remy's protective instincts kick in. He may have to reveal his true self...and hope Triana accepts him.
---
What do you think about this review?
Comments
No comments posted.

Registered users may leave comments.
Log in or register now!