"Intense and pleasing start to a new series"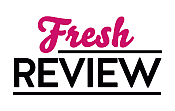 Reviewed by Annetta Sweetko
Posted June 1, 2017

Ryker Jones and his "brothers" have many irons in the fires with their agency. He knows with his past he shouldn't have become involved with paralegal Zara Remington but he will now do anything he can to keep her safe.
Zara knows she is taking a chance with her career by helping a friend who's getting a divorce, especially with her husband a client of the firm she works for. Suddenly her world spirals out of control and the only thing she is sure of is Ryker, but can she really trust him. There is more she doesn't know than things she does know. When her problems come to an explosive head and his past comes following they can only trust each other and the brothers that life had chosen for him. But waiting in the wings is a surprise that none of them could have expected.
Ryker is all alpha with a soft spot for those in need of help, he would do anything for his brothers and he knows he should give Zara up, because he knows that they will be running soon. But he can't especially when he knows she is in trouble and needs him. Zara is confused by Ryker, she wants more but she is trying hard to accept the friends with benefits that he seemed to want. Then he goes and changes the rules and she finds herself part of a family, something she always wanted, but this one has danger as its shadow.
DEADLY SILENCE is an incredible, intensely powerful read. Fans of Rebecca Zanetti know that this is book one of a spin-off of her popular Sin Brothers books. It is the story of Zara and Ryker while giving us time to get to know his "blood brothers" Heath and Denver with their horrible abusive past. With the past coming back to haunt them, we get to see what the evil doctor that we all came to hate in the past has been up to. Yes, she is alive and still planning to do her experiments, unless they can stop her, and they are all willing to die trying.
If you loved the Sin Brothers books then you will definitely love DEADLY SILENCE. It is intense, steamy, funny, heartbreaking and action packed. Do not think this is a quick pick-up, put-down read, so be prepared.
SUMMARY
The first book in a breathtaking new romantic suspense series that will appeal to fans of New York Times bestsellers Maya Banks, Lisa Gardner, and Lisa Jackson.

DON'T LOOK BACK

Under siege. That's how Ryker Jones feels. The Lost Bastards Investigative Agency he opened up with his blood brothers has lost a client in a brutal way. The past he can't outrun is resurfacing, threatening to drag him down in the undertow. And the beautiful woman he's been trying to keep at arm's length is in danger...and he'll destroy anything and anyone to keep her safe.

Paralegal Zara Remington is in over her head. She's making risky moves at work by day and indulging in an affair with a darkly dangerous PI by night. There's a lot Ryker isn't telling her and the more she uncovers, the less she wants to know. But when all hell breaks loose, Ryker may be the only one to save her. If his past doesn't catch up to them first...

Full of twists and turns you won't see coming, DEADLY SILENCE is New York Times bestselling author Rebecca Zanetti at her suspenseful best.
---
What do you think about this review?
Comments
No comments posted.

Registered users may leave comments.
Log in or register now!