"A romance that turns from fake to fabulous!"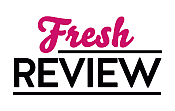 Reviewed by Miranda Owen
Posted May 25, 2017

THE GIRL WITH THE MAKE-BELIEVE HUSBAND is book two in Julia Quinn's Rokesbys series. Although this is the second book in Julia Quinn's Rokesbys series, I believe this works as an incredibly entertaining and deeply romantic standalone story. For me, THE GIRL WITH THE MAKE-BELIEVE HUSBAND evokes all the charm of the first few books that made me a Julia Quinn fan. Cecilia Harcourt finds herself in a quandary when she has the best of intentions but ends up telling a whopper of a lie. I love stories with pretend relationships that turn real and Julia Quinn's usual wit is a bonus in this romantic tale of a marriage that wasn't.
In her quest to find her brother, Cecilia ends up saving Edward Rokesby's life by claiming she's his wife in order to get close enough to nurse the soldier back to health. The circumstances surrounding Cecilia and Edward's situation are romantic enough, but Julia Quinn adds another layer of the fantastic when it's revealed to the reader that they had an unconventional correspondence via Cecilia's letters to and from her brother. Despite all the secrets in THE GIRL WITH THE MAKE-BELIEVE HUSBAND, there are happily no blow-ups or nasty scenes to spoil the story. Cecilia does harbor a nagging feeling of guilt for not coming clean to Edward right away, but both find the other impossible to resist and are swept away on a sea of warm fuzzy feelings leaving rational thought far behind. The secondary story in this book involves the mystery of what happened to Cecilia's brother, and Edward's friend and fellow officer, Thomas Harcourt. Add in Edward's own brief amnesia and it makes for a little bit of Alfred Hitchcock-meets-Jane Austen.
THE GIRL WITH THE MAKE-BELIEVE HUSBAND is a romance that turns from fake to fabulous. The fun dialogue, likable characters, and simmering sexual tension make this book a treat for readers. This hero and heroine complement each other and although their romance is initially fiction, the love between them develops very organically. Edward Rokesby is a swoon-worthy officer and a gentleman. I look forward to Julia Quinn's next Rokesbys novel. This is Julia Quinn at her best.
SUMMARY
While you were sleeping...
With her brother Thomas injured on the battlefront in the Colonies, orphaned Cecilia Harcourt has two unbearable choices: move in with a maiden aunt or marry a scheming cousin. Instead, she chooses option three and travels across the Atlantic, determined to nurse her brother back to health. But after a week of searching, she finds not her brother but his best friend, the handsome officer Edward Rokesby. He's unconscious and in desperate need of her care, and Cecilia vows that she will save this soldier's life, even if staying by his side means telling one little lie...
I told everyone I was your wife
When Edward comes to, he's more than a little confused. The blow to his head knocked out three months of his memory, but surely he would recall getting married. He knows who Cecilia Harcourt is—even if he does not recall her face—and with everyone calling her his wife, he decides it must be true, even though he'd always assumed he'd marry his neighbor back in England.
If only it were true...
Cecilia risks her entire future by giving herself—completely—to the man she loves. But when the truth comes out, Edward may have a few surprises of his own for the new Mrs. Rokesby.
---
What do you think about this review?
Comments
No comments posted.

Registered users may leave comments.
Log in or register now!