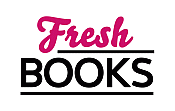 Spring for these books in March
"The fearless Paige Tyler stuns with a most shocking plot twist!"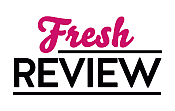 Reviewed by Monique Daoust
Posted May 15, 2017

Romance Paranormal | Romance Suspense
Washington Metropolitan Police Department Detective Braden Hayes learned his lesson early: always follow the rules. Braden had apprehended and interrogated Dreya Clark several times, but could never pin anything on her, Dreya, a cat burglar, was just too clever, but that was about to change. Once again, Braden and his partner are on Dreya's trail, and this time they catch her, but the Department of Covert Operations also had Dreya in their sights. If Dreya, a cat shifter, will agree to give the DCO five days of her time, they will arrange so she goes free, with no record. Dreya is not too happy to be coerced to work for Homeland Security, but it's better than jail. Braden is also more or less dragged into working for the DCO, it's a good thing that in spite of being on the opposite sides of the law, Braden and Dreya like each other because they'll have to work together!
Very early on, when it was obvious that HER TRUE MATCH would focus on my favourite part of the series, the hybrids, I thought I was going to hyperventilate, however a sizeable part of the book consists of Dreya's training with the DCO. While I understand it was to show the growing trust between her and Braden and it was interesting, I feel it dragged on a bit too long. I much preferred the other story featuring the hybrids, and where coyote shifter Trevor Maxwell gets way over his head, though no fault of his. I also thought that, for someone like Braden who has no prior knowledge of shifters, that he took Dreya's nature a bit too easily; he barely bats an eyelash.
While I know he had his story before, Clayne Buchanan, who is still very much a bull in a China shop, is such a powerful character, I wish we'd see him featured more prominently in future books. The romance between Braden and Dreya is lovely and proceeds at a logical pace, it almost felt incidental to the plot. I didn't feel HER TRUE MATCH was as riveting as all the previous installments in the fabulous X-Ops series until the humongous, epic, monumental plot twist towards the end, and I thought: "What?! Paige Tyler didn't just do that!" But she did! And I wish the next book was available right now, because oh my!
SUMMARY
FORCED TOGETHER
When feline shifter Dreya Clark is escorted from the police interrogation by two secret agents, she thinks she's dodged a bullet. That sexy detective Braden Hayes caught her stealing red-handed. When she finds out what she has to do to stay out of jail, suddenly she's missing the hot cop with the piercing gaze. She's being recruited for her shifter abilities by the Department of Covert Operations.
WILL DANGER RIP THEM APART?
Braden has been chasing the smart-mouthed cat burglar for years. But when Dreya's taken away, he knows their game of cat and mouse has turned deadly-serious. There's no way he'll let her go off alone. Fur flies and temperatures flare as Braden realizes Dreya is much more than she appears. Thrown together on a dangerous covert mission, this unlikely pair will have to rely on each other to make it out alive.
---
What do you think about this review?
Comments
1 comment posted.
Re: The fearless Paige Tyler stuns with a most shocking plot twist!

New to me author. Thanks for the review and I'll be looking
for this book.
(Kathleen Bylsma 3:54pm July 6, 2017)
Registered users may leave comments.
Log in or register now!