"Are you ready for a gripping thrill ride?"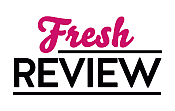 Reviewed by Annetta Sweetko
Posted April 25, 2017

The Copper Killer has struck again and Anya Best wants revenge even if she has to set herself up as the next victim. Her sister meant too much to her to do nothing, so she is willing to use LETHAL LIES to catch the killer.
Heath Jones is a private investigator for the Lost Bastards Investigative Services, and has been involved with the investigation of the killer and knew the latest victim. He knows about revenge and is willing to help, but when his past is exposed it puts Anya's life and his in jeopardy. He and his "brothers" must move quickly to stay ahead of those who want to destroy their newfound freedom.
LETHAL LIES starts out explosively and continues in the same vein to the very end. Heath and his "blood" brothers (Ryker and Denver) are connected to author Rebecca Zanetti's Sin Brothers series, and they have Dr. Isabel and Sheriff Cobb still after these genetically engineered men. One of them wants to put them back in their place for studying and the other wants them dead. There are many twists and turns to this storyline that will have readers unable to stop themselves from turning pages faster and faster. Add in a couple of surprises that will have you shaking your head, because there is no way you could see that coming.
Heath has been involved in the investigation to the serial killer and once he comes in contact with Anya he wants nothing more than to protect her, but in doing so she accidentally brings his tormentors to his door. Anya is a strong willed woman, gutsy and smart, and once she sets a plan in motion doesn't want to walk away.
LETHAL LIES is suspense-filled, action packed, with a romance that has just the right amount of steamy, and add into all that the enjoyment watching the good guys win in the good vs. bad situations. I am so looking for the next Blood brothers book.
SUMMARY
A deadly secret can't stay buried forever . . .
Revenge. It's the only thing that will help Anya Best sleep at night. The serial killer who murdered her sister is on the loose, and Anya will stop at nothing to put him behind bars-even use herself as bait to lure him out of hiding. But she can't do this alone.
Private investigator Heath Jones's job is to bring bastards to justice. This time it's personal. He knew the Copper Killer's latest victim so when her sister asks for his help, he's all in. But when Anya uses the media to taunt the killer, she exposes Heath's identity, putting them both in jeopardy. Now, secrets buried long ago are coming to light and the forces determined to destroy him are watching Heath's every move, waiting to exact their own revenge. And they'll use anything and anyone to get to Heath.
With twists and turns that will take your breath away, LETHAL LIES is sexy, action-packed suspense at its very best from New York Times bestselling author Rebecca Zanetti.
---
What do you think about this review?
Comments
No comments posted.

Registered users may leave comments.
Log in or register now!