"THE BASTARD BILLIONAIRE has sparks, sizzle, and sensational storytelling!"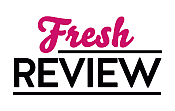 Reviewed by Miranda Owen
Posted March 11, 2017

THE BASTARD BILLIONAIRE is book three in Jessica Lemmon's Billionaire Bad Boys series. This is my favorite book in the series. This story starts out with two alphas butting heads when savvy businesswoman Isabella Sawyer meets reluctant businessman, and grumpy wounded Marine, Eli Crane. As the owner of an employment agency, she has to take the place, and take on the challenge, of being the only assistant not scared away by Eli and his antisocial antics. I was worried at first that a big chunk of the plot would involve Eli not knowing that Isabella was hired by his family, but thankfully Jessica Lemmon goes in a completely different direction with her characters.
What starts out as a somewhat antagonistic relationship at the very beginning, takes a sharp detour into the realm of simmering sexual tension. Lemmon definitely brings the heat in THE BASTARD BILLIONAIRE. Isabella and Eli begin a sexually charged game of tit for tat that gets them both worked up. One of the things that elevates this story for me, is the way that Eli and Isabella quickly, yet very organically, grow to like each other. Having the main characters have a friendship as well as an attraction makes me like them more. Both Isabella and Eli enjoy being independent, and that independence is both one of their greatest assets as well as something that they struggle with when it comes to being in a romantic relationship. I like how the heroine and hero both have some of the same struggles and baggage from former relationships. These things they have in common help stitch them together, and provide each other with a rare confidant and somebody who understands them like no other. Lemmon does an amazing job of balancing the romance and relationship drama with Eli's unresolved issues from when he was a soldier. I love how Eli and Isabella are able to empathize with and respect each other.
THE BASTARD BILLIONAIRE has sparks, sizzle, and sensational storytelling. Isabella's friend and Eli's family try to encourage their fledgling relationship and offer unsolicited, and often amusing, advice along the way. Lemmon packs emotional punch along with the red-hot romance. The ending of THE BASTARD BILLIONAIRE provides a satisfying cap on this fiery and deeply enjoyable romance. As a fan of Jessica Lemmon and her writing, I look forward to her next book.
SUMMARY
Beauty and the Beastly Billionaire . . .
Eli Crane is one tough bastard. After an explosion left him injured and honorably discharged from the Marines, all he wants is to be left alone. Yet his brothers insist he take a greater role in the family business. They've hired him ten personal assistants-and Eli sent each one packing as fast as possible. But when beautiful number eleven walks through the door, Eli will do anything to make her stay.
Isabella Sawyer's employment agency can't afford to lose Eli Crane's business. Her plan: to personally take on the role of his PA, and secure her reputation with the wealthy elite in Chicago. But this beauty and her hot billionaire bad boy soon find themselves mixing business with pleasure in the most delicious ways. And passionate, stubborn Isabella won't rest until she tames this wicked beast . . .
---
What do you think about this review?
Comments
No comments posted.

Registered users may leave comments.
Log in or register now!