"A great blend of charm, mystery, and Christmas cheer!"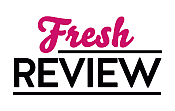 Reviewed by Annie Tegelan
Posted March 5, 2017

EGGNOG MURDER is a collection of Cozy Mystery story stories by some of the best authors in the genre. When I saw this anthology, I immediately picked it up because I have never tried any of the authors' works before, but have heard about how great their books are. All of the stories are part of larger existing series already so it's a wonderful way to try multiple series out in one go.
The first story is by Leslie Meier and I feel like she is the most popular of the bunch. I had some pretty high expectations because of this, however, I was a little disappointed in this. Although it's quite cozy and cheerful, I did feel like the mystery was quite toned down. I don't know if that's because it's a short story the narrative isn't as developed as I expected but I was definitely hoping for more. While I liked the characters overall, some parts did drag and the mystery was a little wishy-washy.
The second story comes from Lee Hollis and this one was my favorite of the bunch. From the opening scene right to the end, this was the one that held my interested the best. I enjoyed Hollis' charm and wit and when you combine that with the mystery, it makes for a great story. After this, I am definitely going to be checking out more of Hollis' books.
The third story is from Barbara Ross and I was interested in this one because I have another book by this author that I plan to read soon. Again, I had high expectations and found that I enjoyed this story. While the mystery isn't as complex as I would like, it suits the short story format well. I think when it comes to novellas, writing Mystery stories can be a little difficult because the authors don't have much time to really weed through all the suspects and clues like a full-length book does. However, I still very much enjoyed this anthology.
SUMMARY
EGGNOG MURDER by LESLIE MEIER
When a gift-wrapped bottle of eggnog—allegedly from the Real Beard Santa Club—proves to be a killer concoction for a Tinker's Cove local, all Lucy Stone wants for Christmas is to find the murdering mixologist who's stirring up trouble.
DEATH BY EGGNOG by LEE HOLLIS
Food and cocktails columnist Hayley Powell has never cared much for Bar Harbor's grouchy town librarian, Agatha Farnsworth. But after the Scroogy senior has a fatal—and suspicious—allergic reaction to supposedly non- dairy eggnog, it's up to Hayley to ladle out some justice.
NOGGED OFF by BARBARA ROSS
Julia Snowden's tenant Imogen Geinkes seems to be jinxed. First, her poorly named "Killer Eggnog" gives all her co- workers food poisoning at the holiday party, then her boyfriend's body shows up in Julia's moving truck as she's headed back to Busman's Harbor. Now Julia has to get moving to catch the cold-hearted culprit.
Cozy up with a glass of eggnog and enjoy the spirit of murder and mystery in a Yuletide treat perfect for those winter holidays . . .
---
What do you think about this review?
Comments
No comments posted.

Registered users may leave comments.
Log in or register now!