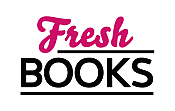 October ushers in great books with holiday themes!
"A devilish situation leads to a love for all seasons"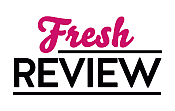 Reviewed by Bonnie Rose
Posted February 24, 2017

Pandora Ravenel has her future planned, and it certainly doesn't include marriage. She's only attending this ball to appease her family and to relieve her boredom. When a friend begs Pandora to retrieve an earring she lost outside while at a secret rendezvous, Pandora agrees. While fumbling to reach the earring through a scrolled bench, her dress becomes tangled, and she is caught. A stranger passes by, and offers assistance, which unfortunately leads to their being caught alone with Pandora looking distinctly disheveled. The interfering busybody is very anxious to insist that Pandora is compromised, and that the young man, Gabriel Challon, must do the honorable thing and offer marriage.
Pandora is horrified. Marriage would destroy all her plans and dreams, and she would just become her husband's possession. She is an inventor, and her board game is scheduled to be on sale in stores soon. Without any tact whatsoever, Pandora tells Gabriel that she wouldn't marry him under any circumstances. Still, Gabriel visits her guardian, and suggests that her whole family spend some time at his family home to become better acquainted, and to see how things develop.
Pandora is a unique character. She is fidgety, excitable, and tends to blurt out exactly what's on her mind with no thought to decorum. She has problems dancing with her hearing and balance problems. Yet, instead of being annoying, she's quite endearing. Despite having no desire to marry anyone, Gabriel finds himself enchanted and amused by Pandora. I have to say that Gabriel is about as swoonworthy as a hero can be. He's charming, kind, honorable, understanding, open minded, and, oh, so hot! The only bad thing I can say about him is his choice in mistresses. As gossip heats up, Pandora realizes that if she doesn't marry, her family, especially her twin sister, will suffer socially. And truth be told, she is beginning to fall under Gabriel's spell. Pandora and Gabriel marry, but it's not smooth sailing. Pandora continues with her business ventures, which ends up placing her in a very dangerous situation, and Gabriel's ex-mistress is bitter and doesn't intend to quietly step aside.
Fans of Lisa Kleypas' Wallflower series will recognize that Gabriel is the son of Evie and Sebastian from DEVIL IN WINTER, one of her most beloved books. It was fantastic to visit with this couple after thirty years of marriage to find them still deeply in love. While I'm not a great fan of humor in a romance novel, there were some very witty scenes, one comment from Pandora had me laughing out loud for about two minutes straight. DEVIL IN SPRING held me captive from beginning to end. The pairing of the perfect Gabriel with the perfect-for-him Pandora was ideal. I love this book, with its warmth, charm, steam, humor, and genuine romance. I've greatly enjoyed the first two books in The Ravenels series, and DEVIL IN SPRING is a stellar addition that I most highly recommend.
SUMMARY
New York Times bestselling author Lisa Kleypas delivers the unforgettable tale of a strong-willed beauty who encounters her match in one of London's most notorious—yet irresistible—rakes
An eccentric wallflower…
Most debutantes dream of finding a husband. Lady Pandora Ravenel has different plans. The ambitious young beauty would much rather stay at home and plot out her new board game business than take part in the London Season. But one night at a glittering society ball, she's ensnared in a scandal with a wickedly handsome stranger.
---
What do you think about this review?
Comments
1 comment posted.
Re: A devilish situation leads to a love for all seasons

Great review! I am so looking forward to reading this! I am
not so sure I want to see Sebastian and Evie older, though.
That sort of bothers me. But I do want to see the romance
between Pandora and Gabriel.
(Sharlene Wegner 5:50pm February 25, 2017)
Registered users may leave comments.
Log in or register now!