"When wanting the bad guy is never what you had in mind"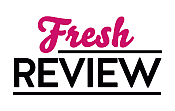 Reviewed by Monique Daoust
Posted February 7, 2017

Romance Erotica Sensual | Romance Contemporary
Faith Walters has just moved into her first home. A social worker and a born caregiver, she had finally had enough of her overprotective father and brothers. Faith hears her next door neighbor, North Callaghan, arriving, so she decides to bring him freshly baked scones, but it's her neighbor's "friend," Serena, she meets instead. Faith hadn't realized that having a shared wall with someone could be so disruptive when he entertains and they go at it like bunnies. And he also has the nerve to block the driveway. Faith is a very nice girl, she would like a happy ever after with a nice guy, and North wants nothing to do with white picket fences and anything that goes along with them.
North has been out of prison for 2 years and he has kept his nose clean. His weaknesses are work, drinking, and casual hook-ups, but still those aren't enough to drive away nightmares from 12 years of incarceration. North had been eyeing his lovely turned-out neighbor, but when he learns that she is the daughter of the sheriff who arrested him and the brother of the current sheriff, North knows there will be trouble ahead.
I had been greatly intrigued by North from the beginning of the Devil's Rock series, and maybe my expectations were too high, but I felt in FURY ON FIRE he was lacking said fire. I understand him being closed off and aloof, but not his being needlessly rude to a friendly neighbor, and ultimately acting so childishly in one occurrence. There was a plot twist I never saw coming, however I didn't feel the author used it to its full potential to give the story more substance, thus give a chance to North to prove himself. FURY ON FIRE is a surprisingly quick read, flawlessly written, with some sizzling sex scenes, although it takes a heck of a long time to get there.
Sophie Jordan writes such amazing secondary character that I sometimes wonder if it's a curse. In FURY ON FIRE, my absolute favorite character was a very minor one, the above-mentioned Serena, who is an exotic dancer, a long- time friend of North's, and North's booty call at the beginning of the story. Serena is such a vivacious character and so different from the types we're used to seeing in romance, that I hope she gets her own story, even if only a novella.
SUMMARY
When you live next door to the big bad wolf . . .
After years in prison, North Callaghan is finally free. But the demons haunting him still make him feel like a caged beast. He loses himself in work and hard living, coming up for air only to bed any willing woman to cross his path. So when his new neighbor snares his interest, he decides to add another notch to his bedpost. The only problem? Faith Walters is a white picket fence kind of girl.
Prepare to be devoured.
Faith's new neighbor is the rudest man alive. He'd rather grunt at her than speak and he takes her "welcome-to-the-neighborhood" scones without a thank you. She knows she should run for the hills from the ex-con. If only he weren't so smoldering sexy…if only the sounds of him with other women didn't drift through their shared wall and fill her with longing…and if only he didn't look at her like they were a collision waiting to happen.
---
What do you think about this review?
Comments
No comments posted.

Registered users may leave comments.
Log in or register now!