"An unforgettable romance full of delicious temptation"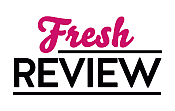 Reviewed by Miranda Owen
Posted January 24, 2017

WAITING FOR AN EARL LIKE YOU is book three in the Masters of Seduction series by Alexandra Hawkins. In WAITING FOR AN EARL LIKE YOU, the Netherwood twins turn Olivia Lydall's world upside down. Olivia and identical twins Thorn and Gideon have played together as children. Now that they're all grown up, Olivia just gets used to Gideon's sudden flirtatious overtures, when his slightly surly brother knocks her off balance with his heated stares and whispered words that tantalize.
More and more, Thorn finds himself jealous of his brother's close friendship with Olivia. It's a situation made even more maddening because he has never come to terms with his true feelings for Olivia. Thorn winds up confusing Olivia because he is fighting himself over his feelings. Olivia and Thorn both have family troubles. Thorn struggles with his complicated relationship with his twin, and Olivia must deal with a greedy, grasping wannabe step-mother as a constant irritant. Alexandra Hawkins balances the conflicts that arise in this story with the erotic yet incredibly unconventional romance. When Thorn gets serious, and devotes himself to wooing and seducing Olivia, the tension between them turns electrifying.
I love stories that feature twins and Alexandra Hawkins adds a little extra depth to her hero by injecting pathos into his relationship with his twin. WAITING FOR AN EARL LIKE YOU is the kind of story that makes you very aware of the supporting characters, and eager to check in with them. Although the focus in WAITING FOR AN EARL LIKE YOU is on the constantly evolving romance between Thorn and Olivia, Alexandra Hawkins keeps the threat of danger percolating on the fringes. This is a story in which men don't have a monopoly on wickedness. There are a few female characters in WAITING FOR AN EARL LIKE YOU that exhibit varying degrees of malevolence.
WAITING FOR AN EARL LIKE YOU is an unforgettable romance full of the divine, the deliciously tempting, and the delightfully unexpected. Alexandra Hawkins succeeds once again in building a series with a group of privileged, complex, and sexy men with strong friendships at the heart of it. With each book in this series, Alexandra Hawkins makes me even more eager to read Marcroft's book - the wait is killing me!
SUMMARY
LOVE ISN'T ALWAYS WHAT IT SEEMS.
Get lost in Waiting for an Earl Like You, the next lush, sensual Regency romance in the Masters of Seduction series by USA Today bestselling author Alexandra Hawkins.
Justin Reeve Netherwood, Earl of Kempthorn—a.k.a. Thorn—has never cared much for his neighbor's daughter. But his twin brother, Gideon, befriended the wild, reckless, and wholly inappropriate Miss Olivia Lydall in youth, and two have been close ever since. So when Olivia finds herself in a state of romantic conflict and seeks out Gideon for advice, he's only too pleased to oblige. Only problem: The man Olivia is speaking to is Thorn. And now it's too late for him to tell Olivia the truth…
Thorn always believed that Olivia was too smitten with Gideon for her own good. So what's the harm in steering her away from him? But Thorn's charade turns out to be anything but harmless once he begins to see Olivia for who she really is: A woman full of spirit and passion…and someone he can't live without. But how can Thorn claim Olivia's heart when their deepening connection—and burning desire—is built on lies and deceit?
---
What do you think about this review?
Comments
1 comment posted.
Re: An unforgettable romance full of delicious temptation

This look S like a good one!
(Teri Donaldson 3:40am January 31, 2017)
Registered users may leave comments.
Log in or register now!