"Never forget your first love, even if he's dangerous"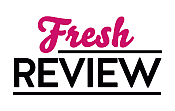 Reviewed by Sharon Salituro
Posted January 5, 2017

Levi just spent the last eight years in prison because he was trying to protect the women that he has always loved. But Levi comes out of jail a very bitter man, the whole time that he was in there, Rachel the woman he took care of did not reach out to him at all.
Rachel's dream was always to go to art school but due to the death of her dear grandma, this never occurred. Rachel did some shady things hoping to come up with the money for art school, but the death of her grandma ate up the money for the funeral.
So now Levi is out and he is going to take what is his, he will not let anyone stand in his way, even Gideon the father figure that Levi never really had. Levi's father was a drunk. Gideon is not very happy with the plans Levi has for Rachel. While in prison Levi made a lot of money. His father left him an insurance policy and he invested it well. His big plan is to make Royal Road a city people and businesses would love to come to.
Levi is going to have Rachel one way or the other. Rachel wants to buy the building that holds her tattoo parlor. Little does she know that Levi owns the building. Levi gives her an ultimatum, either sleep with him or he will kick her out. Will Rachel accept this, or give up her dreams? Is Levi Wrong for her?
I truly enjoyed WRONG FOR ME by Jackie Ashenden. Some of the book is very sexy, a little raw at times but you can always skip over those parts, if it offends you. I am glad that the backstory was told in this book. I believe the first part was in DIRTY FOR ME which I haven't read, but because of the way Jackie Ashenden writes you are not confused at all.
I also liked the way the love story between Levi and Rachel is written. It is a love story that goes back to when they were young and continues after Levi is released from jail. You know the old saying; you never forget your first love.
You will not be disappointed in WRONG FOR ME. Pick it up and enjoy. And don't miss the first book in the Motor City Royals too.
SUMMARY
After eight years in prison, Levi Rush is finally out and back on the gritty streets of Detroit to claim the future he was owed. A future that includes the one woman he's wanted for years—his former best friend Rachel. She's the reason he went inside and if getting her to do what he wants means buying the building that houses her tattoo studio and using it as leverage, then that's what he'll do. Because if there's one thing he's learned inside it's that if you want to win, you have to play dirty.
Rachel Hamilton is a tattoo artist and one hell of a tough girl. Detroit is her home, and she's determined to make it a better place. But her plans are threatened when her old friend Levi reappears and gives her an ultimatum: she gives herself to him body and soul, or else she and her business are out on the street. Levi's got no room in his heart for anything but anger and the lust he's been carrying around for so long. But the only thing stronger than the secrets of their shared past is their fiery attraction to each other...
---
What do you think about this review?
Comments
No comments posted.

Registered users may leave comments.
Log in or register now!