"Corporate skills are better left in the board room"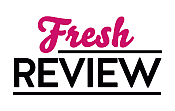 Reviewed by Sandra Wurman
Posted January 5, 2017

THE TYCOONS SECRET CHILD by Maureen Child is a story about changes. Life changes, whether you want it to or not. Some people are egotistical enough that they think, believe, they can be in charge of changes. Delusional thinking at best.
Life is about to change big time for corporate hot shot Wes Jackson. This successful toy giant is going to be brought to his knees by a little four year old girl. When the big fall they fall hard and there's no denying it's love at first sight for Wes when he finally meets his daughter Caroline.
Now Wes is going to have to use kinder, softer, tactics than he usually employs in his business dealings. Wes is determined to let Caroline get to know him as a man and a friend before he goes all in and tells her that in fact he is her father. Caroline is probably going to be the easier sell, well at least easier than her mother Isabelle Graystone.
You see Wes let them leave him behind five years before when he just was not willing to, or able to, make any sort of commitment to Isabelle. Belle made it pretty clear that she was falling in love with her then boss Wes but wasn't willing to accept a relationship that was absolutely going nowhere. Her time with Wes was running out and so she did what was necessary. Belle returned to her home town and, with the care and protection of her family and friends, gave birth to Caro.
It's an old story. Guy and girl have a fling. Accidental pregnancy happens. Girl decides the baby and herself are just better off moving on rather than sticking around when there is no hope for any future. Wes had his work cut out for him. Caro was a big surprise, but it also appeared that this mystery family of his had lots of tongues wagging and all this talk was bad for business.
So essentially Wes was out to do damage control. What he never expected was to experience love as only a child can bring. If he was the smart man all thought, well he also had to finally face the fact that both Caro and her mother held his heart in their hands. This was probably the most important deal of his life and Wes was going to have to dig deep for an effective strategy.
Maureen Child is pretty wonderful in creating some heartwarming situations with lovely characters. THE TYCOONS SECRET CHILD gives us the chance to meet some new favorites. The folks are just your average wealthy guys and girls whose lives seem complete except they are all still searching for their love mates. In THE TYCOONS SECRET CHILD Maureen Child does a fabulous job of making these executive types human. Lovely tale of learning about what is really important in life.
SUMMARY
A Lone Star paternity bombshell, only from USA TODAY bestselling author Maureen Child! 
Texas toy mogul Wes Jackson is on the brink of a billion-dollar breakthrough—until a sinister anonymous tipster reveals Wes is a dad! Suddenly his family-friendly company is in crisis and Wes's sole focus is finding the daughter he never knew. But confronting the child's mother, Isabelle Graystone, means resisting a chemistry that is as fierce as ever. 
Wes's failure to commit sent Belle running five years ago. Now he's back, making himself indispensable and stoking Belle's deepest passions. But is his interest in her part of a bigger ploy? 
---
What do you think about this review?
Comments
No comments posted.

Registered users may leave comments.
Log in or register now!