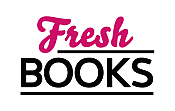 Giving thanks for reading in November
Maureen Child
Pseudonym: Regan Hastings.

Maureen Child is a native Southern Californian who is still waiting for evidence that autumn actually exists. She's written 40 books since making her first sale in 1990, and is as excited about writing today as she was then.
When she's not writing, Maureen and her husband like to travel, and usually drag her parents along for the ride. There's nothing quite like a road trip with three people reading different maps and shouting instructions to the poor driver, Maureen's long-suffering husband. But all that traveling gives her a lot of research material for more books.
When she's at home, Maureen rides herd on a busy house filled with two grown children, their assorted friends, and the world's most confused golden retriever, Abbey. Abbey, unfortunately, is afraid of the wind. She knows something is out there, but she can't see it, and refuses to leave the shelter of the house alone on windy days. So look for Maureen on cold, windy nights. She'll be in the backyard, holding Abbey's paw.
Log In to see more information about Maureen Child
Log in or register now!
Series
Calling / Reborn
Books:
Temptation at Christmas, October 2020
e-Book
Billionaire's Bargain, June 2018
Billionaires and Babies
Paperback / e-Book
The Tycoon's Secret Child, January 2017
Texas Cattleman?s Club: Blackmail
Paperback / e-Book
Maid Under the Mistletoe, December 2016
Paperback / e-Book
The Baby Inheritance, July 2016
Billionaires and Babies
Paperback / e-Book
Triple The Fun, May 2015
Paperback / e-Book
The Black Sheep Inheritence, April 2014
Dynasties: The Lassiters
Paperback / e-Book
The King Next Door, February 2013
Kings of California
Paperback / e-Book
An Outrageous Proposal, November 2012
Paperback / e-Book
Up Close And Personal, September 2012
Paperback / e-Book
Kiss Me, I'm Irish, March 2012
Paperback / e-Book
To Kiss a King, February 2012
Paperback / e-Book
The Temporary Mrs. King, December 2011
Desire # 2125
Paperback / e-Book
Ready For King's Seduction, October 2011
Paperback / e-Book
The Littlest Marine & The Oldest Living Married Virgin, July 2011
Paperback
Vacation With A Vampire...And Other Immortals, July 2011
Paperback
One Night, Two Heirs, July 2011
Mass Market Paperback
King's Million-Dollar Secret, May 2011
Paperback
Have Baby, Need Billionaire, January 2011
Billionaires and Babies
Paperback
Claiming Her Billion-Dollar Birthright, July 2010
Paperback
More Than Words, April 2010
Paperback
The Best Is Yet To Come/Maternity Bride, March 2010
Bestselling Author Collection
Mass Market Paperback (reprint)
Wedding At King's Convenience (Silhouette Desire), November 2009
Mass Market Paperback
Claiming King's Baby, October 2009
Kings of California
Mass Market Paperback
Beguiled, August 2009
Paperback
Vanished, February 2009
Guardians
Mass Market Paperback
An Officer And A Millionaire, January 2009
Man of the Month
Mass Market Paperback
Bedeviled, January 2009
Paperback
Baby Bonanza, September 2008
Billionaires and Babies
Mass Market Paperback
High-Society Secret Pregnancy, July 2008
Park Avenue Scandals
Paperback
Falling For King's Fortune, May 2008
Kings of California
Paperback
Marrying For King's Millions, April 2008
Kings of California
Paperback
Bargaining For King's Baby, March 2008
Kings of California
Paperback
Holiday With A Vampire, December 2007
Calling novella
Paperback / e-Book
The Surprise Christmas Bride, November 2007
Paperback (reprint)
Captured By The Billionaire, October 2007
Reasons for Revenge
Mass Market Paperback
Seduced By The Rich Man, September 2007
Reasons for Revenge
Mass Market Paperback
Scorned By The Boss, August 2007
Reasons for Revenge
Mass Market Paperback
More than Fiends, June 2007
Trade Size
Thirty Day Affair, March 2007
Miniseries: Millionaire of the Month
Paperback
Nevermore, February 2007
Paperback
Beyond the Boardroom, December 2006
Miniseries: Dynasties: The Elliotts
Paperback
Eternally, November 2006
Paperback
Bourbon Street Blues, October 2006
Miniseries: Hotel Marchand
Paperback
The Part-Time Wife, October 2006
Miniseries: Secret Lives of Society Wives
Paperback
Satisfying Lonergan's Honor, June 2006
Miniseries: Summer of Secrets
Paperback
Strictly Lonergan's Business, May 2006
Summer of Secrets
Paperback
Fortune's Legacy, April 2006
The Fortunes of Texas: Reunion
Paperback
Expecting Lonergan's Baby, April 2006
Summer of Secrets
Paperback
The Last Reilly Standing, July 2005
Paperback
Turn My World Upside Down, July 2005
Paperback
Whatever Reilly Wants, June 2005
Paperback
Soceity Page Seduction, March 2005
Paperback
A Crazy Kind of Love, December 2004
The Marconi Sisters
Paperback