"Best holiday story ever."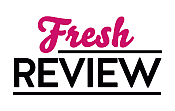 Reviewed by Sandra Wurman
Posted January 4, 2017

Holiday | Romance Contemporary
Welcome to Franklin you'll be glad you came. Sam Henry -- peace and solitude -- that's what he found in his log cabin on his mountain. He lived a relatively secluded life with Kaye his amazing housekeeper/cook. Kaye was his conduit to the world outside his home.
Joy needed a place to stay while repairs were done on the house she rented. She could work from her laptop anywhere. Substituting for Kaye was a godsend -- even if it meant working in Sam's house. Joy was thoroughly prepared for the kind of man she would be cooking and cleaning for.
All Sam needed was that Joy respect his need for his own space and they would be just fine.
But Joy was accompanied by a lot that was sure to upset the gentle balance of Sam's world. A kind of light, beauty and energy and worse her five year old daughter Holly. To Holly Sam's house was a castle perfect for a little girl obsessed with things princess.
So Joy and Holly were expected to spend a month during the Christmas season under the same roof with this stiff unwelcoming man. Well a girls got to do what she's got to do. And if anyone could get through Sam's armor it would certainly be her Holly.
And that's how Sam wound up spending a month with a little girl searching for fairies and her beautiful mother who made him feel things he didn't want. He's not mean -- he's just crabby -- kind of says it all -- out of the mouth of babes.
Fabulous story about love and the ability of the human spirit to rise up out of the doldrums with a little help from fairies -- real and imagined. I fear that people will minimize the beauty -- joy -- impact of this book by Maureen Child masterfully conveys. MAID UNDER THE MISTLETOE is way more powerful than its title suggests. Maureen Child -- simply put -- is a master of dialog and character development and MAID UNDER THE MISTLETOE is just her latest example of her writing talent.
Joy and Holly are two of Maureen Child's best constructed characters with Sam running a very close third. For Sam it probably was a matter of trust. He had carefully schooled himself in the art of hiding feelings. Joy seemed to have the ability to see beyond that façade and was brave enough to forge ahead. Holly practically dared Sam not to open up and feel and would be the one to start thawing the ice around his heart and life if he let her.
Can't even guess how many wonderful stories of Maureen Child's I've had the luck to read and review. At this point I never let one pass me by. Sure there are lots of holiday stories available but if you are looking for a remarkable tale of hope and determination MAID UNDER THE MISTLETOE by Maureen Child should definitely be at the top of your must reading list. It's that good. I've already read it twice and I just know it is destined to become a dog-eared favorite.
SUMMARY
An upstairs-downstairs affair for Christmas…only from USA TODAY bestselling author Maureen Child!
Single mom Joy Curran needs this temporary holiday housekeeping job working for a reclusive billionaire. But her sexy, aloof boss pulls at Joy's heartstrings—and her long-denied desires—in unexpected ways…
Sam Henry never got over the loss of his wife and son, and he's shut himself off from happiness, love…and the holidays. But Joy and her sweet daughter bring laughter into his life. And living with his new maid ignites a passion he can't ignore. After one glorious night in Joy's arms, will this beauty be the Christmas miracle that changes the beast forever?
---
What do you think about this review?
Comments
No comments posted.

Registered users may leave comments.
Log in or register now!