"Can two alpha personalities fall in love?"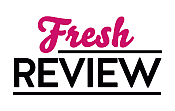 Reviewed by Monique Daoust
Posted December 20, 2016

Finn McAllister has been temporarily reclassified in the K-9 military division after three airmen died of meth overdoses; Finn's dog Duchess is one of the best noses in the business, and Finn also has personal reasons for his war against drugs. A woman in The Kentucky Rose honky-tonk bar seems to be the source. When Finn steps into the bar, he is promptly told to get out, on account the owner, Tucker Blackburn doesn't want dogs in her establishment; Tucker is, in fact, terrified of dogs. She does find Finn very attractive, however Tucker steers clear of military men; she knows only too well the stress and loneliness that go along with that lifestyle. In spite of Tucker's unpleasant welcome, Finn likes her; the problem is: what if Tucker is the drug dealer? To complicate matters, Finn will have to play pretend boyfriend to Tucker.
Kira Sinclair is an eloquent writer, and regardless of Finn's utterance that The Kentucky Rose is tacky, I loved the picturesque description of the bar; it felt down home and cozy. RESCUE ME is rather heavy on the suspense, as Finn and Tucker's relationship happens because of his mission. Tucker might be small, but she is self-reliant, and she can take care of herself, especially as Finn's manners sometimes leave much to be desired. Both being alpha personalities, there is a lot of tension between Finn and Tucker, sexual and otherwise, and which the author handles beautifully.
Neither Finn nor Tucker is looking for a relationship, and for once, it is not them blurting out that they don't, it's just a fact. At the beginning of Tucker and Finn's relationship, there's a lot of push and pull, and I really enjoyed how they started opening up to each other; and this is where the lovely sex scenes come in because they do serve a purpose, other than titillate. The romance part is just as engrossing as the suspense angle, and I loved the fact that Finn was tormented and debated whether he should let himself fall in love with a woman who might epitomize everything he despises. There was however a very unfortunate stereotype that should have been avoided; it left a sour taste in my mouth.
RESCUE ME has a solid story to back up the steam, and I thought I knew the identity of the dealer, and I was totally wrong; I always enjoy an author getting the best of me! There are also great moments between Tucker and Duchess, and not a single cutesie-doggie hiccup!
SUMMARY
Subject: Sergeant Finn McAllister, K-9 handler
Mission: Go undercover…without getting under the covers!
Rumor has it someone at the local honky-tonk is supplying meth to airmen, and K-9 handler Finn McAllister will find out exactly who's responsible and shut them down. But when the petite, blonde bar owner gets all up in his face—and kicks him out—Finn's blood burns…with raw desire.
Tucker Blackburn brings out the devil in Finn, and he can't resist going undercover as her new boyfriend. The sparks between them are part fury, part arousal and all heat. But Tucker's been hiding the truth about a key piece of evidence…and if Finn isn't careful, he might fall for his number one suspect!
---
What do you think about this review?
Comments
No comments posted.

Registered users may leave comments.
Log in or register now!